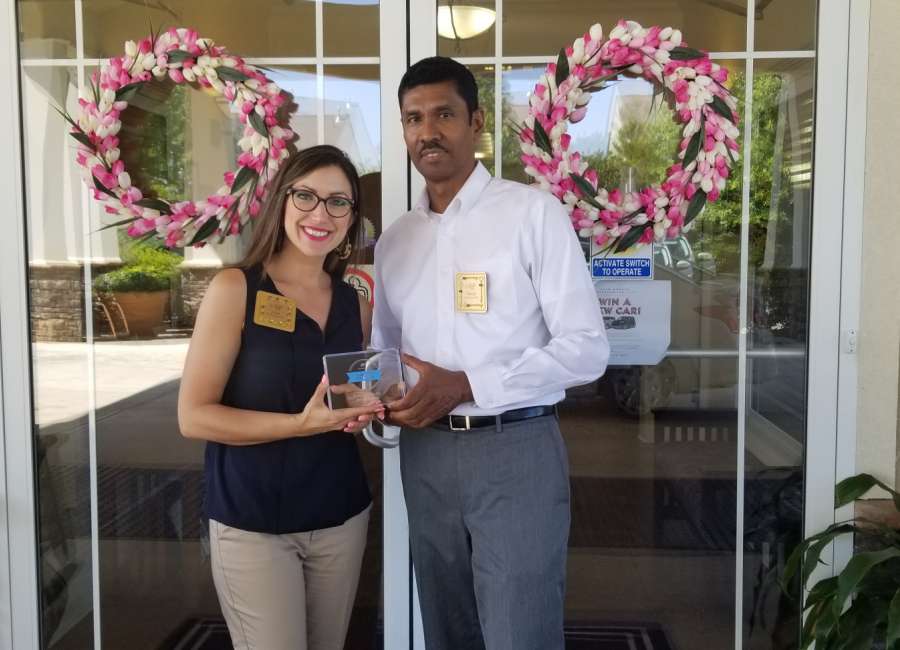 The Benton House of Newnan was recently awarded a 2019 Pinnacle Quality Insight Customer Experience Award.

Benton House is a senior living community offering assisted living and memory care and was top-rated for its menu and for treating residents with dignity and respect.
Residents are served three meals per day and receive as much as help as needed with various tasks.
Pinnacle, a customer satisfaction measurement firm specializing in health care, conducts more than 150,000 phone surveys each year and awards communities that score in the top 15 percent of more than 2,700 care providers across the United States, Canada and Puerto Rico.
Over the course of 2018, a regular sampling of Benton House residents and families participated in monthly telephone interviews that included open-ended questions, as well as the opportunity to rate Benton House in specific categories.
Gina Licwinko, executive director of Benton House of Newnan says receiving the honor is validation of their mission. This is the first time Benton House has received the award.
"We're happy because our residents and families are happy," Licwinko said. "We've served this community for many years and have wonderful tenure with our staff. They work so hard, and this reward is really a reflection of their good works."
Licwinko said the staff at Benton House strive to make the community have a home environment.
"We offer activities and a social piece to give it a vibrant, community piece," she said.
Licwinko said residents have taken trips to the casino and aquarium and have weekly outings for shopping and eating.
"We are really passionate about the service and the culture we strive to create. The survey is a chance for honest, open feedback," she said.
As far as dignity and respect, Philip Ramasmmy Sr. said the staff is trained often on different topics such as communication.
"We make sure we're talking to them, and not talking at them," he said. "They can be as independent as they want to be."
He said extensive training also deals with signs and symptoms of Alzheimer's and dementia and how to care for those patients.
Licwinko said Benton House can serve up to 80 residents, but usually has between 65 and 70, with their own individual apartments.
John Lightsinger and his wife, Peggy, have been residents for the past year. Lightsinger's wife has dementia. He said the staff is helpful when it comes to caring for his wife.
"It's really nice here," Lightsinger said. "I really enjoy the friendship, and all the people seem to care about one another."