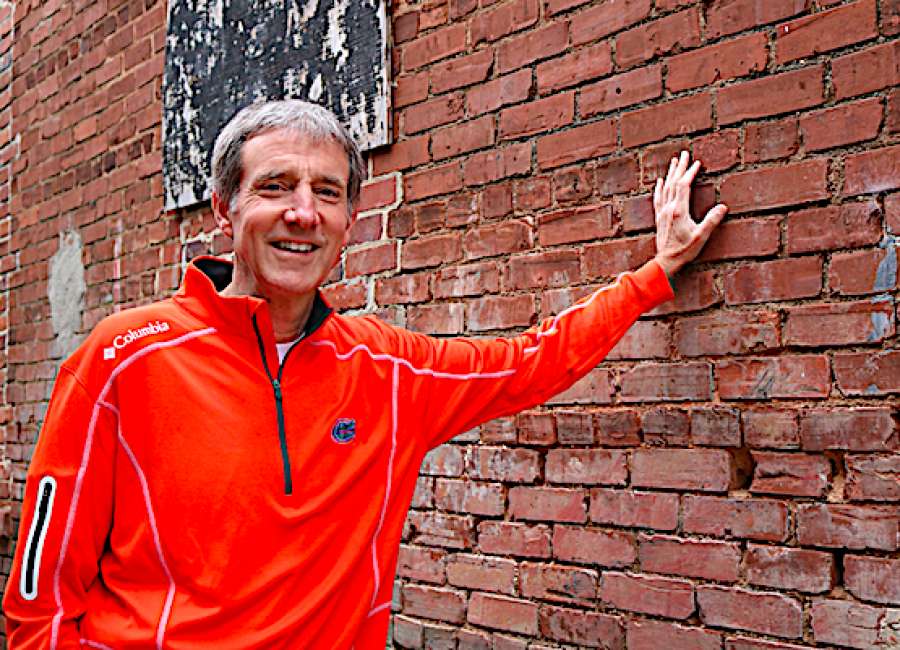 Local author T.M. "Mike" Brown enjoys talking with others who share his passion for writing.

So much, in fact he would make the long drive to cities well north of Atlanta – Dunwoody, Alpharetta and Canton – to do so.
Motivated by his dread for those long weeknight commutes and inspired by living near Moreland – the birthplace of Erskine Caldwell and hometown of Lewis Grizzard, two of the South's more prominent authors, Brown wondered if there was a way to share his passion for writing a little closer to home.
Last October Brown's brainchild, Hometown Novel Nights (HNN) debuted at Roger's Bar-B-Que in Hogansville. According to Brown, HNN is "a forum to bring regional authors to a local audience to share the various stages of their writing journey." The third Thursday of every month, three local authors gather to share their personal insight into writing and what drives them to do what they do. In the audience you're likely to find wannabe authors, authors seeking guidance and in some cases people just interested in "reading local."
HNN has become so popular that on June 13 Newnan will be getting a little piece of the action. At 6:30 p.m. at the Carnegie Library three regional authors will be on hand to spread the word. Or words, as the case may be. Admission is free. Moving forward, HNN will appear at the Carnegie Library on the second Thursday of every other month.
If you're already marking your calendar, please note that HNN will deviate from its regular schedule and be held in Moreland on July 18 to provide a sneak peak at a special event coming this fall. On Saturday, October 26 the inaugural Southern Story Con will be held on Main Street in Moreland. The event, hosted by the Moreland Cultural Arts Alliance (MCAA) will "celebrate the craft of storytelling in the written form exploring the Southern experience and/or penned by Southern authors."
There will be a meet and greet with local authors, a champagne brunch honoring Lewis Grizzard – the price of admission will benefit the MCAA which operates the local museums honoring Grizzard and Caldwell – and "a campfire storytelling of classic Southern scary stories and roasting marshmallows." Other than the optional champagne brunch, admission is free.
Brown, now retired, still burns the candle at both ends. He has authored several books of Southern fiction – although he is quick to point out that there is no such thing as true fiction because everything is predicated by personal experience – and his idea for HNN has already grown to the point it needed a second venue.
In 2020 Senoia may be the third. On either end of that burning candle, his passion for the written word is evident.
I asked Brown for one piece of advice he would give to an aspiring writer:  "Remember that the writing journey is a marathon, not a sprint."
As both a writer and a runner, I can appreciate that advice.
Read local! I hope to see you on June 13 at the Carnegie.
Scott Ludwig lives, runs and writes in Senoia. His latest book, "Southern Charm" is a collection of his first 101 columns for The Newnan Times-Herald. He can be reached at magicludwig1@gmail.com .