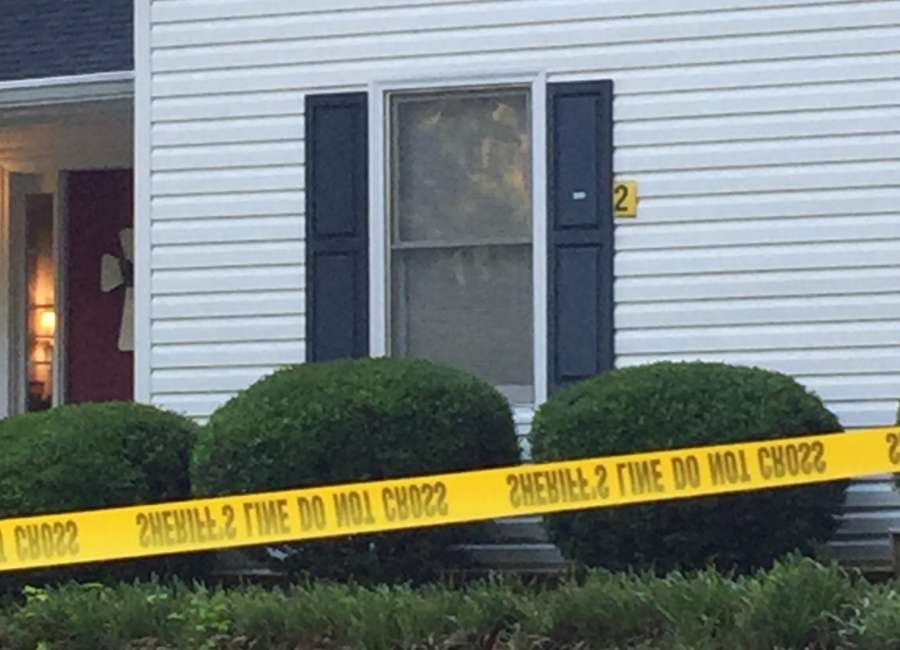 Editor's Note: This story has been updated. 
A multi-agency manhunt along Interstate 85 ensued Friday morning after a homeowner made contact with individuals burglarizing a vehicle, and the burglars fired shots at the home while driving away.
The search was called off around 9 a.m. without the suspects being located, according to Warren Campbell with the Coweta County Sheriff's Office.
Homeowner Warren Gerard encountered the suspected thieves as he was leaving for work at 4:30 a.m. in the driveway of his home in the Springfield at White Oak subdivision off Sullivan Road.
There were at least two individuals committing a series of entering auto crimes in the subdivisions along Sullivan Road, Campbell said.
The CCSO is asking residents in that area who have home security cameras to contact Investigator Cory Maudlin if they have video from around 3:30-5 a.m. that could lead to the identification of the suspects.
Gerard said he was walking to his work truck when he saw a man inside his personal vehicle. He yelled and the suspect, an African-American male in a grey hoodie, saw him.
"I guess I surprised him because he slipped and fell," Gerard said. He then noticed a black pickup truck parked on the road between his home and his neighbors. Gerard said he started walking back towards his front door when a shot was fired. Then he started running into the house. Gerard said he heard four or five more shots, and the truck speeding away.
Gerard said he ran upstairs to check on his wife and daughters, and then they called 911 and described the dark-colored pickup.
A deputy soon saw a vehicle matching that description. A chase ensued and the vehicle headed down Posey Road, which dead ends at the interstate. The vehicle stopped and the suspects fled on foot, Campbell said.
A K-9 unit and helicopter responded. The K-9 track led to the interstate, according to Campbell.
The search, which included CCSO and Newnan Police Department personnel, lasted more than two hours. A perimeter was set up on I-85 from north of Posey Road all the way to Ritchie Brothers auctions at Exit 51, according to Campbell.
The perimeter was then compressed as the search continued. The entire area was searched, and the K-9 didn't find any other definitive tracks.
Campbell said the suspects may have been picked up by a motorist on the interstate.
Gerard described the suspect he saw as "a young kid… I would guess a teenager." He said he found out that the truck the suspects were driving had been stolen from a nearby neighborhood. He heard that around 20 cars had been broken into.
"I just happened to catch them in the act," he said. "I guess they didn't think people went to work that early."
As of 5:30 p.m. Friday, there had been no updates in the case, said Lt. Elaine Jordan with CCSO.
Property from the multiple thefts is being recovered. In some cases, items such as purses that had been rummaged through were found along the roadway or near homes, he said.
The law enforcement response was larger than would normally be seen for theft because the suspects fired shots at the homeowner. A few years ago, Campbell said, video of suspects entering autos showed one suspect holding an AR-15-style rifle.
"There are groups of folks that are now arming themselves and protecting themselves while they are entering autos," Campbell said.
Gerard said one bullet hit a shutter on his house, went through his garage, into the living room, bounced off the back wall and landed on a recliner.
If you have information or video related to the investigation, contact Inv. Cory Maudlin at the CCSO, 770-253-1502.