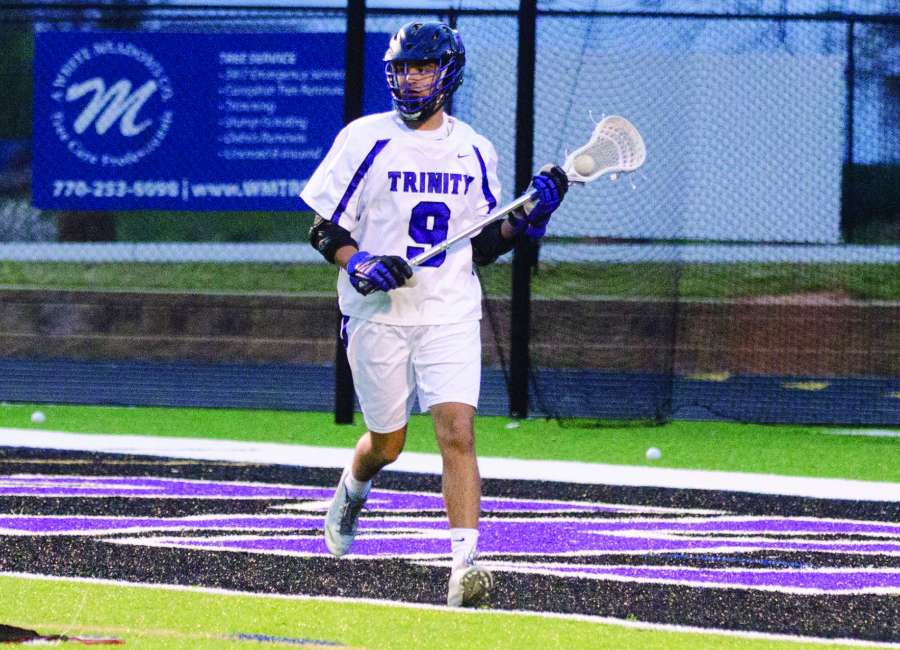 Trinity junior Tanner Price was an offensive machine for the Lions'  lacrosse team in its first season of competing in the GHSA.
Price put the ball in the back of the net 94 times and also finished with 104 assists during his junior season with the Lions.
Those eye popping numbers earned him the Newnan Times-Herald/Cowetascore Player of the Year. Price was also named to the All-South Metro First Team.
Price helped the Lions finish the season with a 12-8 record.
Trinity teammate Zach Jones was named the Offensive Player of the Year.
Jones also put up some big numbers for the Lions, finishing with 82 goals and 28 assists. Like Price, he was also named to the All-South Metro Team.
Newnan junior T.J. Hill earned Defensive Player of the Year accolades.
Hill finished with 44 ground balls, 30 takeaways and five goals.
Hill helped Newnan finish the season 11-6.
Eight  other players earned All-County honors for Newnan.
Jack Carroll had 25 goals, 34 assists, and 64 ground balls  to help Newnan advance to the first round of the playoffs.
Jack Johnstone scored 46 times, assisted on 13 goals and won 100 ground balls to earn his All-County honors for Newnan.
Also for the Cougars, Avery Johns turned in a solid performance in the net for Newnan, making 104 saves.
Sam Moran finished with 28 ground balls and 21 takeaways.
Teammate  Luke Morgan had 44 goals and 42 assists in his All-County season for Newnan.
The Cougars' David Rembert finished the year with 18 goals, four assists and 151 ground balls, Colton Sink had 28 goals and 14 assists and 47 ground balls and Ben Wagner ended the year with 48 ground balls 15 takeaways, one goal and one assist to earn All-County honors.
Five players from Trinity join teammates Price and Jones with All-County honors.
The Lions' Danny Baird finished the year with some impressive offensive numbers, including scoring 29 goals, finishing with 14 assists and winning 171 face offs.
David and Josh Dallas also earned All-County honors for the Lions.
David scored 31 goals and finished with three assists and 34 ground balls.
Josh had 45 ground balls three goals and three assists.
Also for Trinity,  goalie Logan Lundy earned All-County honors with 150 saves. The Lions' Jason Marx finished with a strong effort, winning 50 ground balls.
Four  players from East Coweta represented the Indians on the All-County Team.
Hunter Beckworth had 119 saves in the nets for the Indians. He was also named to the All-South Metro Team.
Owen DeBole finished the year with 22 goals and five assists.
Tucker MacDonald had 31 ground balls and one goal.
Ryan Mitchell finished with 13 goals, 10 assists and 46 ground balls.