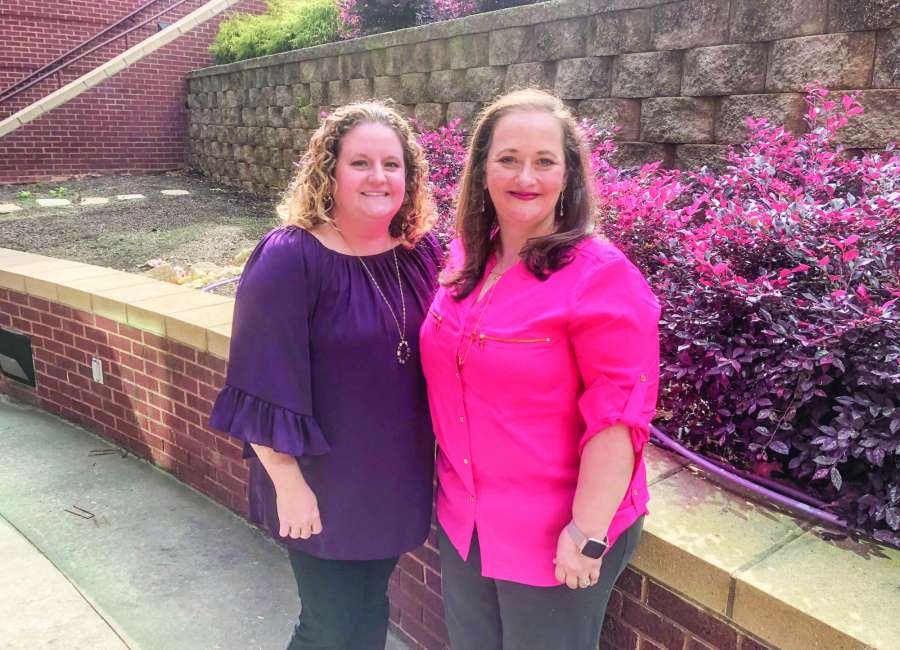 Two women who had children stay in the neonatal intensive care units saw an immediate need for parents to find support after the hospital portions of their lifelong journeys ended.
Carolyn Harrison and Ashley Crabtree were part of the NICU Parent Club even before it officially existed at Piedmont Newnan and Piedmont Fayette hospitals.
"A baby's time in the Neonatal Intensive Care Unit (NICU) can be incredibly stressful for a family. Having the extra support that the NICU Parent Club provides means so much to NICU families, as it comes from others who have shared a similar journey," said Heather Turner, M.D., an OB/GYN who practices at both Piedmont Fayette and Piedmont Newnan Hospital. "Combined with the state-of-the-art care that is provided the NICU physicians, nurses and respiratory therapists, the NICU Parent Club is a tremendous comfort and resource during a baby's NICU stay at Piedmont Fayette and Piedmont Newnan, and the support continues long after going home."
When Harrison mentioned to the staff at Piedmont Newnan that she thought a support group for parents would be helpful, they asked if she would like to run it. Harrison recruited Crabtree, a friend she met through March of Dimes, the 80-year-old national nonprofit organization dedicated to supporting the health of mothers and babies, and the women formed the club. The goal was to provide the support they wish they had during their extended hospital stays, but also to be a resource for parents as they faced myriad challenges afterward, including equipment needs, recommended therapies and needs when their children's schooling started.
"The journey of a NICU parent doesn't end when the hospital stay ends," Harrison said. "Everyone's journey is different and the more members we have in the group, the more perspectives we have as well. It's important for other moms and dads to know someone else has been there too and come out the other side."
Since the inception of the NICU Parent Club, Harrison and Crabtree have been staying very busy. They are both volunteers at Piedmont Newnan Hospital and are hoping to serve as volunteers at Piedmont Fayette, as well. They have attended conferences and training sessions with the Preemie Parent Alliance. When they aren't hosting a meeting at Piedmont Newnan or Piedmont Fayette, the pair are also serving as moderators on public and private Facebook groups for NICU parents.
"The pages are a great place to ask questions and sometimes just vent," said Crabtree. "When you are home, and there are no nurses and doctors fighting alongside you day after day, that's when you need a network of parents. Our mottoes are, 'Better Together,' and 'Helping is Healing.'"
The NICU Parent Club meets on the third Tuesday of every month at Piedmont Newnan. There is no set date for meetings at Piedmont Fayette as the club is still determining which dates and times work best. For more information about the club and meeting dates, call 404-500-6152.