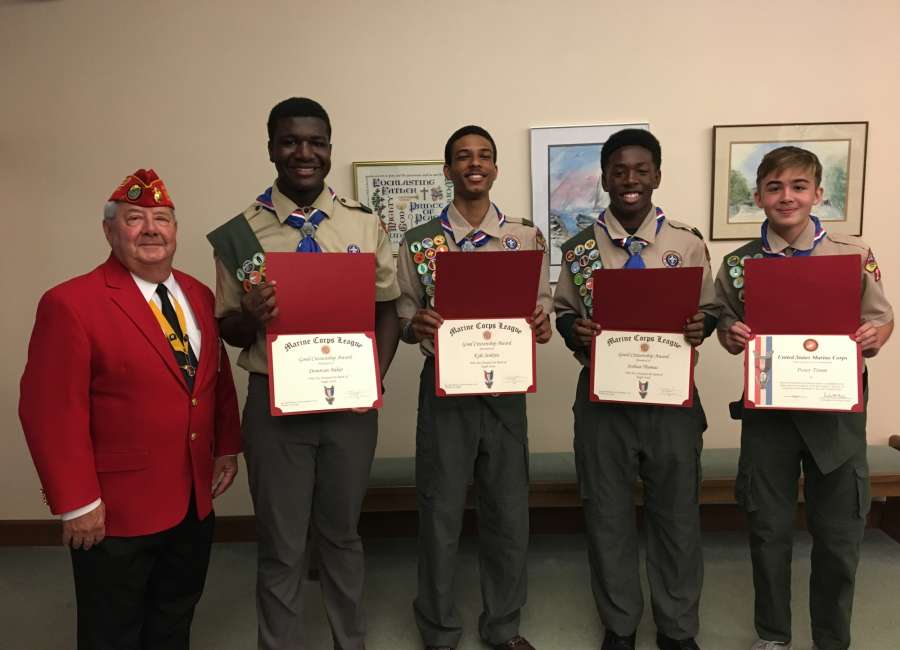 The Sgt. Clyde Thomason Medal of Honor Detachment #1325 of the Marine Corps League  recently recognized four new Eagle Scouts.

The Scouts are members of Boy Scout Troop 282, sponsored by the Prince of Peace Lutheran Church in Fayetteville. Past Commandant  Mike Foran presented each Scout with the MCL Good Citizenship Award, the USMC Commandant's Commendation and the Department of Georgia Gold Award Challenge coin.
The local MCL detachment serves both Coweta and Fayette counties.
Recognized by Foran were Donovan Baker, Kyle Jenkins, Joshua Thomas and Peter Timm.