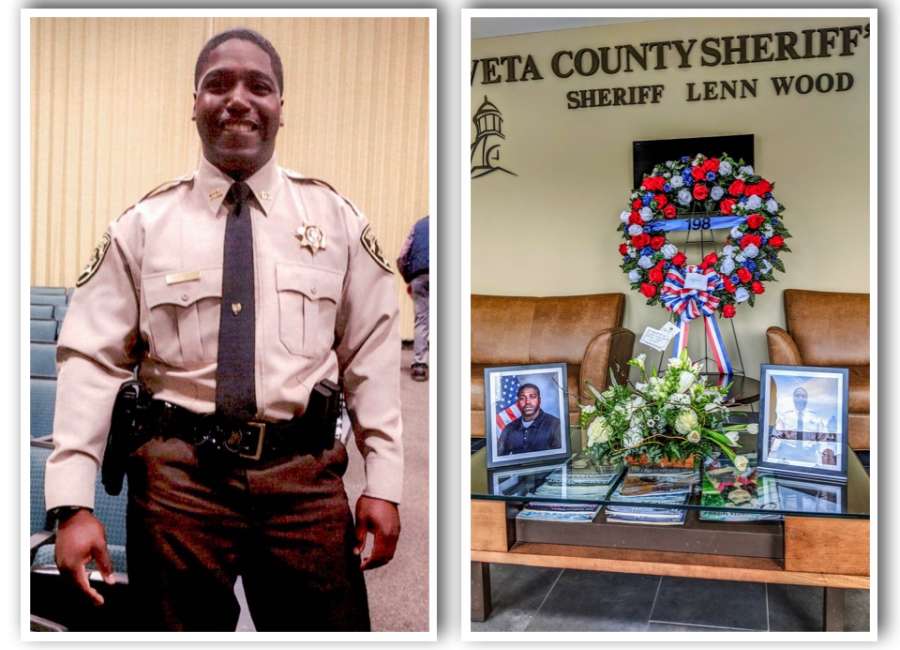 The GBI released the identity of an off-duty Coweta County deputy killed in a fatal shooting Tuesday night.
Edmond Irving, 26, was killed following a dispute with a family member.
Palmetto police responded Irving's home in Palmetto around 9:41 p.m. and found he had been shot several times, according to Palmetto Police Chief Bryan Hergesell.
Irving was identified as an off-duty Coweta County Deputy and was pronounced dead just after 10 p.m.
Danny Long, 17, identified as Irvin's cousin, had been located at the residence when Irvin and Long were in a physical altercation. Long shot Irvin with a handgun and fled the scene, according to the GBI.
After a manhunt, Long turned himself in to authorities roughly five miles from the shooting, near Interstate 85 Exit 56. He was taken into custody without incident, according to Coweta County Sheriff Lenn Wood.
Long was arrested and transported to the Fayette County Jail. Long has been charged with one count of murder and one count of terroristic threats.
"Keep their families in your prayers, they'll be going through a rough time in the next few days," Wood said.
Irving began working at the sheriff's office several years ago and had recently been promoted to patrol.