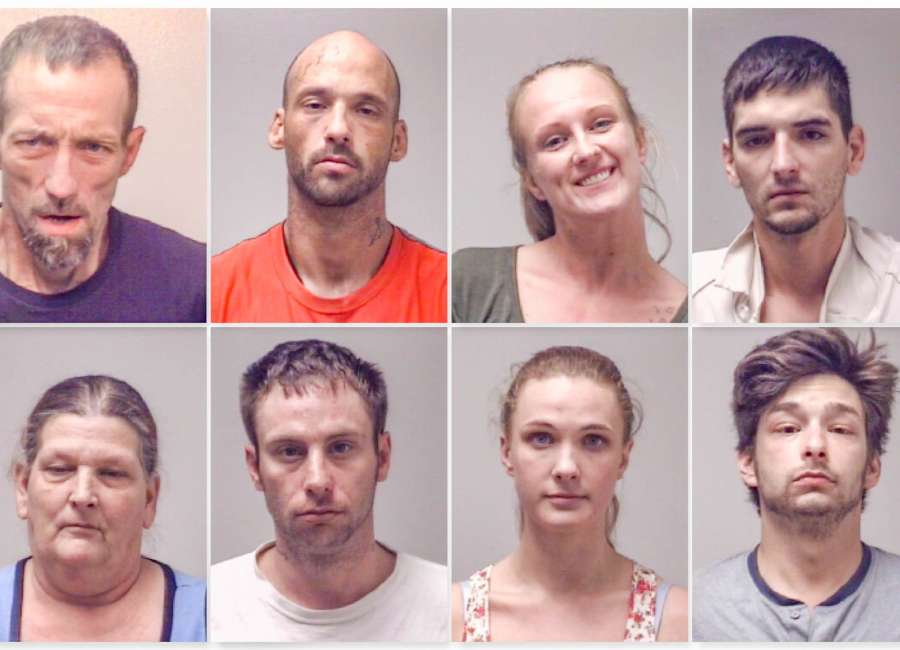 On April 24, members from the Coweta County Crime Suppression Unit responded to a home on Log Court near White Oak after receiving complaints from neighbors regarding drugs being sold out of the home, according to Investigator Jeremy Wood with the sheriff's office.

After obtaining a search warrant, investigators located more than 20 grams of methamphetamine, marijuana and THC oil, along with drug paraphernalia, according to Wood.
Kimberlee White was charged with disorderly house.
Ricky Lamar Howard, Eva Mullins, Kara Rowles, and Erik Dee Lopez were charged with narcotics possession with intent to distribute.
Kyle White was charged with narcotics possession and criminal interference with government property.
Seth White was charged with possession of narcotics, possession of marijuana and disorderly house.
Robert Lindsey Underwood was charged with narcotics possession.
Lopez, Kyle White, Underwood, and Howard were also charged with probation violation.
"The neighbors were outside and thanked us for coming," Wood said. "Apparently they tried calling the landlord about the problem, but nothing seemed to get resolved."
The home is owned by Grant Hennin Swanson, according to tax records.