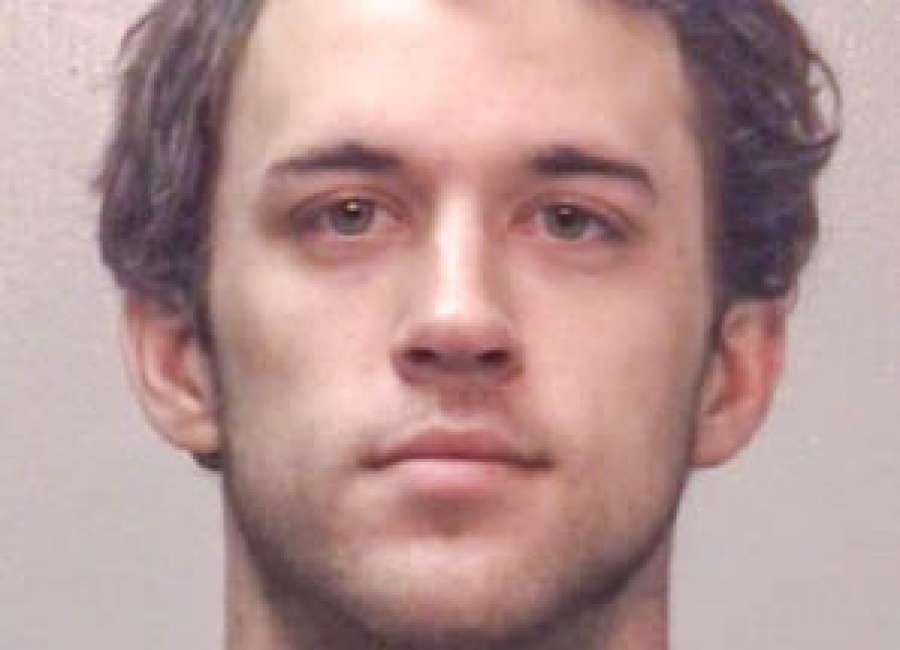 Police say a Newnan man suspected of burglarizing the White Oak Golf Course Clubhouse is facing charges after wrecking his car with the stolen merchandise inside.

Austin James Bellamy, 23, is charged with burglary, obstruction of officers, tampering with evidence and theft by receiving stolen property.
On Friday afternoon, employees at the White Oak Golf Course called the police after several items were discovered missing. In surveillance video, a Toyota Corolla was seen parking in front of the clubhouse, and the tag was visible.
Around 7 p.m., a man wearing a gray shirt, khaki shorts and a cap entered the clubhouse and took several golf clubs. Over the course of several hours, the man returned and took several other items, including golf clubs, golfing apparel and gift cards.
The manager said he was able to identify the man in the video as Bellamy – a former member of the club who was suspended.
At 4 a.m., Bellamy was involved in a car wreck on Highway 27. While investigating the crash, deputies recognized his tag from the surveillance video. According to police, Bellamy was anxious and didn't want deputies around the car.
Because the car was being towed, deputies were required to perform an inventory. They discovered items reportedly stolen from the clubhouse earlier that day and Bellamy was arrested.
While he was in the back of the patrol car, Bellamy reportedly told police that he had never gone to the clubhouse, and if he did, "the office was unlocked." Because his voice was muffled, it was determined he was attempting to eat marijuana, according to the report.
Bellamy was transported to Piedmont Newnan Hospital for observation and then booked into the Coweta County Jail.