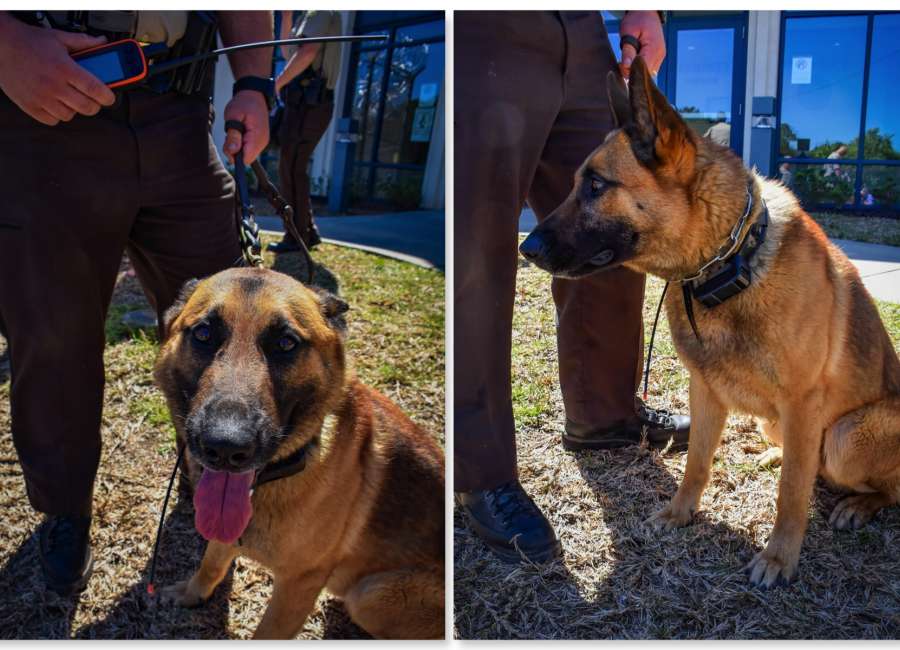 The K-9s of the Coweta County Sheriff's Office will now be on the grid thanks to a new collar donated by a local organization.

The Newnan Coweta Public Safety Foundation has helped equip five K9s with a Garmin GPS collar, which provides instant tracking information to each dog's handler.
Each collar costs $799, so the donation is a significant one for the sheriff's office, but for the Public Safety Foundation, it's just another way of investing in the safety of first responders.
Last year, the foundation helped fund a multitude of projects in support of those serving in public safety across the county, including the purchase of full face shields, and body shields.
The group also donated thousands toward ongoing medical assistance for several public safety employees and also awarded $5,000 in scholarships to high school graduates who are children of Coweta County's public safety employees.
One of the dogs outfitted with the new tracking collars is "Justice," who is handled by K-9 Instructor Cpl. Mark Storey.  
In the heat of a track, Storey said there is often confusion on the radio about the direction of travel, especially once you get hundreds of yards into a wooded area.
"This gives us not only the ability to locate him and the direction he's tracking, but supervisors can reposition our permitter to help apprehend a suspect," Storey said. "It doesn't happen often, but dogs also can get separated from their handler and it can help render aid in recovery."
Sheriff Lenn Wood thanked the Newnan-Coweta Public Safety Foundation for providing the new technology for the sheriff's office.
"Without the help of our community and the Newnan Coweta Public Safety Foundation, purchases like this would not be possible," Wood said. "When the K-9 deputies came to me about this, Ms. Norma Haynes and the Foundation were the first ones I thought of calling. They did not hesitate. Now we have equipment that will keep our handlers and K-9s safe."