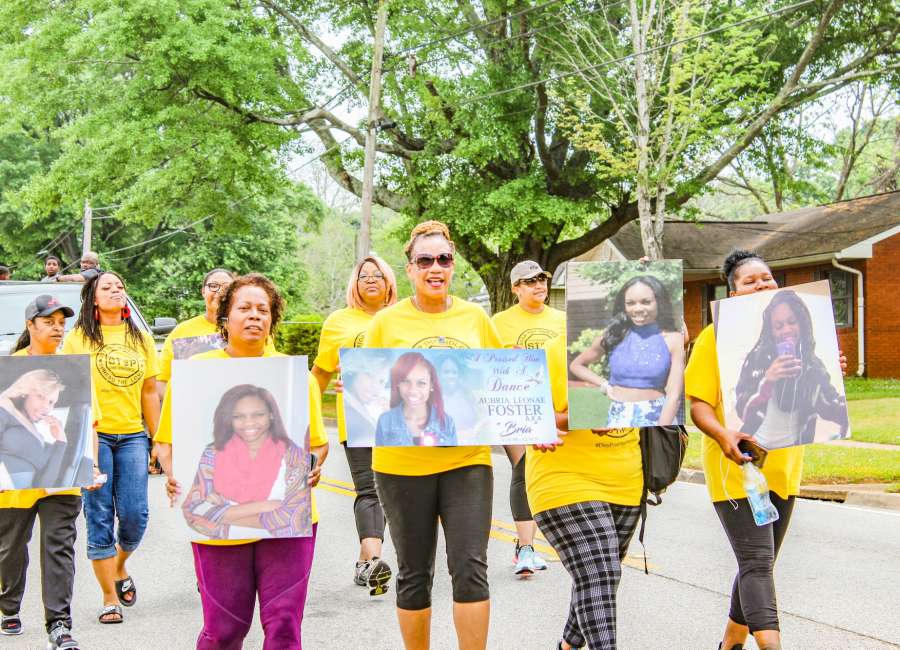 The annual Stop the Violence parade made its way through the community on Saturday to bring awareness to violence in the area.
The parade began at the Central Education Center and made its way to the Howard Warner Center on Savannah Street.
The goal of the parade is to bring awareness to various types violence — such as gun violence, bullying and domestic violence — within the community, said Dephanie Hill, the parade's founder.
Many participants supported the parade because of the death of Bria Foster, who was killed in a drive-by shooting in December 2018.
"My cousin Bria, she was killed a few months ago. Just a stray bullet in a drive-by. That's why we're here," said Qualen Foster, Bria's cousin.
"It means a lot to the families. Some of the killings have cases that are still open," said Sharon Wilkes, Bria's grandmother. "It's so important to bring this awareness out."
Octavia Geter, founder of Motherless Child Inc., a nonprofit that supports victims of domestic violence, participated to bring awareness to domestic violence.
"I'm doing it to honor my mother who was killed due to domestic violence," Geter said. "We want to educate people about the barriers of domestic violence. I think it helps by brining everyone together for a great cause."
While marching in the parade, members of MCI wore purple masks. The masks served as a symbol for how women hide behind themselves, Geter said.
"A lot of women don't tell people if they're being abused," she said.
After the parade, participants congregated at the Howard Warner Center for a rally. Speeches were given by Sharon Foster, Altegria Jordan, founder of the Cobra Foundation DeAndre Franklin, and Geter.
"Sometimes you don't have the right to be silent," said Tony Moss, a coordinator for the event. "Sometimes you have to speak up."