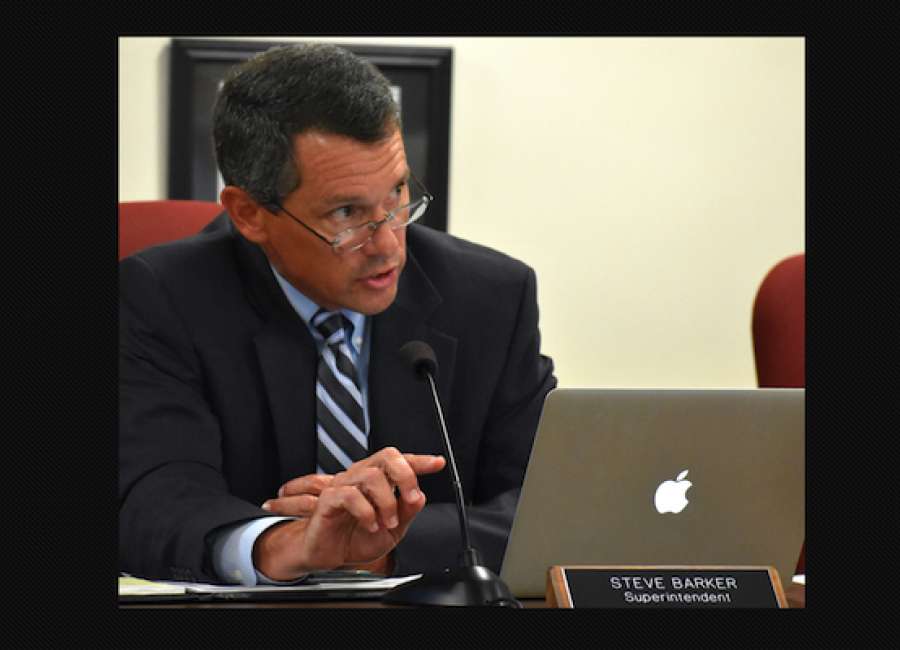 Dr. Steve Barker got a unanimous vote of confidence from school board members Tuesday as he signed on for another four years as superintendent of the Coweta County School System.

The Coweta County Board of Education voted 7-0 in executive session to renew Barker's contract through April 9, 2023.
"Dr. Barker has been an outstanding leader," said Amy Dees, board chairman. "The board proudly renewed his third contract in order to ensure his continued leadership for Coweta County. We are honored to have him and we support him as he remains focused on student success."
Under the new contract's terms, Barker will receive health and life insurance benefits and an annual salary of $240,000. He will be eligible for the same cost of living and incremental raises as other certified school system employees and administrators after May 1, 2020.
Barker serves under the authority of the nonpartisan Coweta County Board of Education, which consists of five district representatives and two at-large representatives. Members are elected to four-year terms and are not paid for serving on the board.
In addition to working with the community to improve student achievement and ensuring compliance with state and federal laws, the local board establishes governing policies for Coweta's public schools.
As superintendent, Barker is responsible for the day-to-day administration of board policies and acts as CEO of the school system, implementing the vision and mission of the board. He also supervises the overall management of the school system, including educational programming, budget, staff and facilities.
Barker was named superintendent in 2011 after spending 20 years as a teacher, coach and administrator in the Coweta County School System. He began his career as a teacher and coach at Evans Middle School in 1990, moving into administration in 1998 as assistant principal of Northgate High School. He became principal of Canongate Elementary School in 1999 and principal of Smokey Road Middle School in 2001.
Barker served as principal of Newnan High School from 2003 until 2007, when he became the school system's director of administrative services. He held that position until then-Superintendent Blake Bass retired in 2011 and Barker was named his successor.
In 2018, Barker was honored as Georgia Superintendent of the Year.