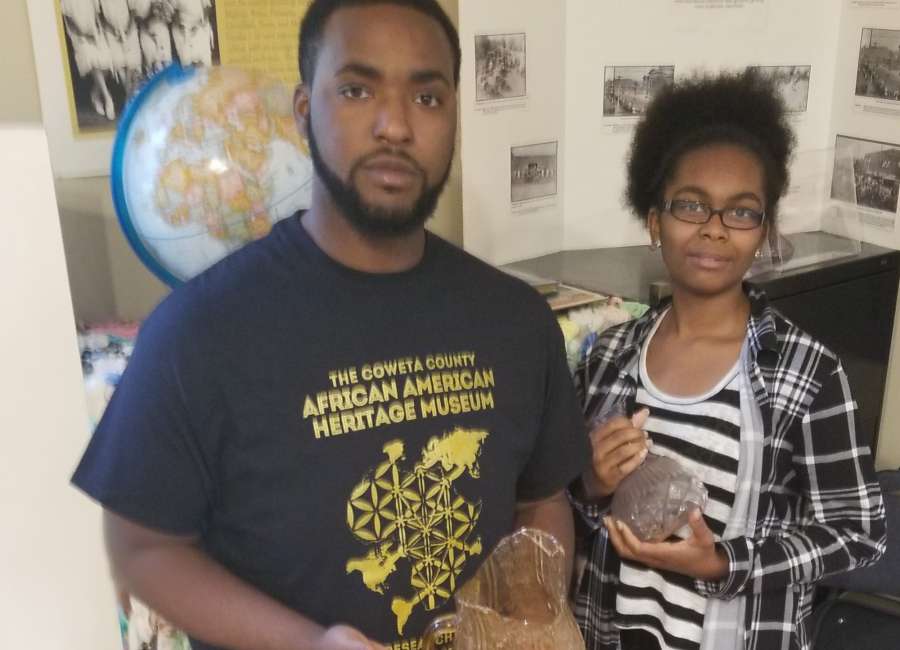 Sam Hose, who was the victim of a notorious lynching in Newnan 120 years ago, will be remembered at ceremonies on Saturday.

The event, sponsored by the African American Alliance Inc., will be held at the site of the lynching on Jackson Street at 2 p.m. Participants will park at the Coweta County Board of Education and walk to the site.
"We want to use our platform to pay respect to his life," said Cliff Fisher, who – with Monique Bentley – leads the work of the alliance.
Bentley said it is the job of the alliance to make sure Coweta's African American history is preserved.
Eventually, the alliance plans to place a commemorative plaque at the site. There also will eventually be a monument, as part of a project sponsored by the Equal Justice Initiative, at the African American Heritage Museum, 92 Farmer St., which is operated by the alliance.
Sam Hose was lynched April 23, 1899 after being accused of killing the Coweta farmer who was his employer, raping the man's wife and injuring their child. He had fled to south Georgia and was brought back to Newnan by a mob and killed despite protests of a judge and a former governor.
It is estimated as many as 2,000 people were present at the lynching at the area then known as Troutman field. Hose was tortured, and parts of his body were cut off as souvenirs before he burned alive.
On Saturday, two samples of soil will be taken from the site of the lynching. One will be placed at the African American Heritage Museum and one sent to EJI's headquarters in Montgomery, Ala.
The program will also include a speaker, and flowers will be presented to those attending.
EJI collects soil samples from lynching sites, works to place markers in commemoration of racial violence and has a memorial in Montgomery that features 800 six-foot monuments to symbolize racial terror lynching victims in the United States and the counties and states where the violence took place.
"There have been five documented lynchings in Coweta County, and there could be more," Bentley said.
"This is the 120th year," Fisher said. "There hasn't been an official recognition of his (Sam Hose's) lynching."
Fisher said the time is right for a remembrance of what happened to Hose.
"Newnan is moving in a direction where diversity is more in the forefront and bringing the community together has been part of the conversations I've been hearing," he said. "People are becoming less and less afraid to have these uncomfortable conversations."
The alliance is putting together an exhibit about Sam Hose that will be on display at the museum in conjunction with the 120th anniversary.
Bentley said the EJI monument will be about seven feet tall. "It will be placed somewhere on this property," she said at the museum on Friday.