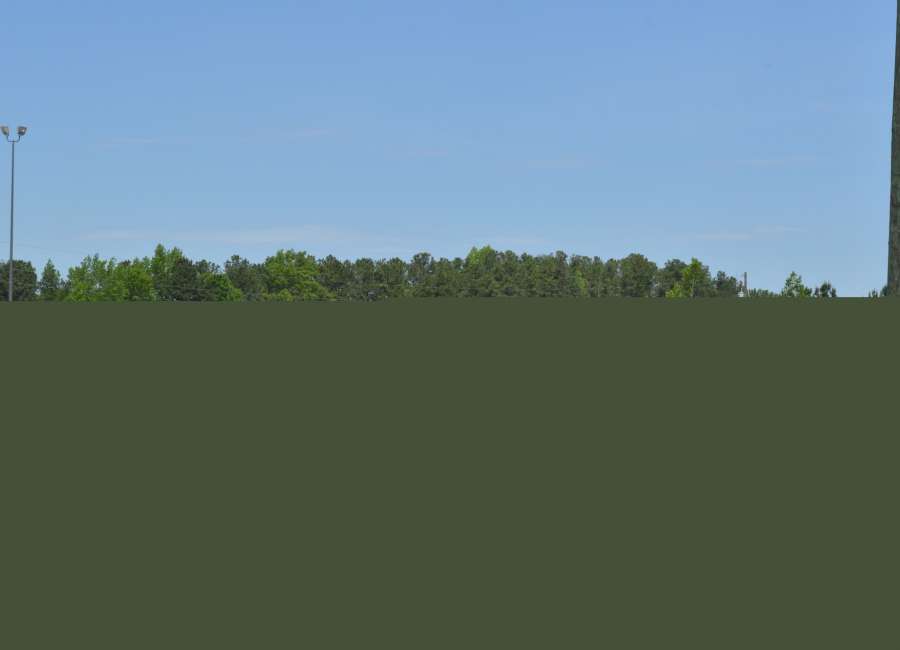 A request to use a former auto-auction site to store wrecked and salvage vehicles until they are sold online was unanimously denied Tuesday by the Coweta County Board of Commissioners.

Copart Inc. requested rezoning of the former Adesa Auto Auction/Yoder and Frey site on Raymond Hill Road at Interstate 85 from LM light industrial to M Industrial, and was also requesting a conditional use permit and multiple variances.
Sixty to 80 percent of Copart's inventory are "total loss" vehicles, said John Reed, director of acquisitions and zoning for the company. Vehicles are brought to the storage sites, and remain there until the titles are cleared for sale, which can take eight to 10 weeks. They are then sold through online auctions, he said.
A large portion of the 62-acre site has been vacant since the Adesa Auto Auction closed many years ago. In 2014 Euro Auctions USA, now Yoder and Frey, received approval to hold heavy equipment auctions on the site.
The property is currently used to store operable vehicles for another auction company.
Reed said that the approval of Copart's request would result in dramatic improvements to the site. The company would take down all but one building, and install landscape buffers and an eight-foot high fence. Reed said the company only needs one entrance and would remove the other driveways, unless needed for public safety access.
Reed said the company wants to restore the property so that it will not be an eyesore or out of compliance with current standards, "like it has been for so many years."
The company doesn't need visibility from the interstate or Raymond Hill, he said, and there will be extensive buffers.
Under Coweta County ordinances, anywhere that stores more than two inoperable or untagged vehicles is considered a salvage yard, and salvage yards aren't allowed under the current light industrial zoning, according to Angela White, assistant community development director.
Reed said that cars that don't sell after two or three auction dates are sold to a salvage company. "So there are no cars that remain there desolate," he said.
Several area residents spoke against the request at the public hearing.
Ferrol Mayfield owns property across from the site, which he bought as an investment. He said allowing Copart to locate there would be a "death sentence" for positive development at Exit. 51, and for his fellow property owners in the area. "Who's going to buy those properties if they have a junkyard across the street? It would have to be a glorious looking junkyard," Mayfield said.
"I'm not opposed to the car auction if the cars are not junk cars," he said.
"There are many aspects of this project that I don't see as fair, and it is not a right fit for Coweta County as well as the area," said David Walker. Raymond Hill Road becomes residential just past the property and is a gateway to those homes, he said.
Several area residents spoke about the possible effect on property values and the impact of bringing more tractor trailers on Raymond Hill Road. The road isn't suitable for the exiting truck traffic, they said, and many teenage drivers travel the road.
"The road will not support it," said John Jones.
One speaker said she did a little online research on Copart and "I don't see anything good that any one has to say."
"A junkyard by another name is also a junkyard," said State Rep. David Stover. He said he doesn't think the current commission would have ever allowed Adesa to operate in the first place.
Caldwell Zimmer said he is the real estate agent for the property, and was hired to sell the property 10 years ago as well.
"The property is zoned for an auto auction," he said. "They are currently leasing to a major auto auction firm called Manheim." He said Maheim calls him every month, saying "please tell me you're not selling the property."
The property has been zoned for auctions for many years and if Copart is turned down, "it will continue to be an auto auction," Zimmer said. The difference is that "you'll be looking at the before pictures not the after pictures," he said, referring to renderings Reed had shown of the proposed improvements.
Commissioner Rodney Brooks made a motion to deny the rezoning, and it was approved 4 to 0. Commissioner Bob Blackburn recused himself from the discussion and vote.