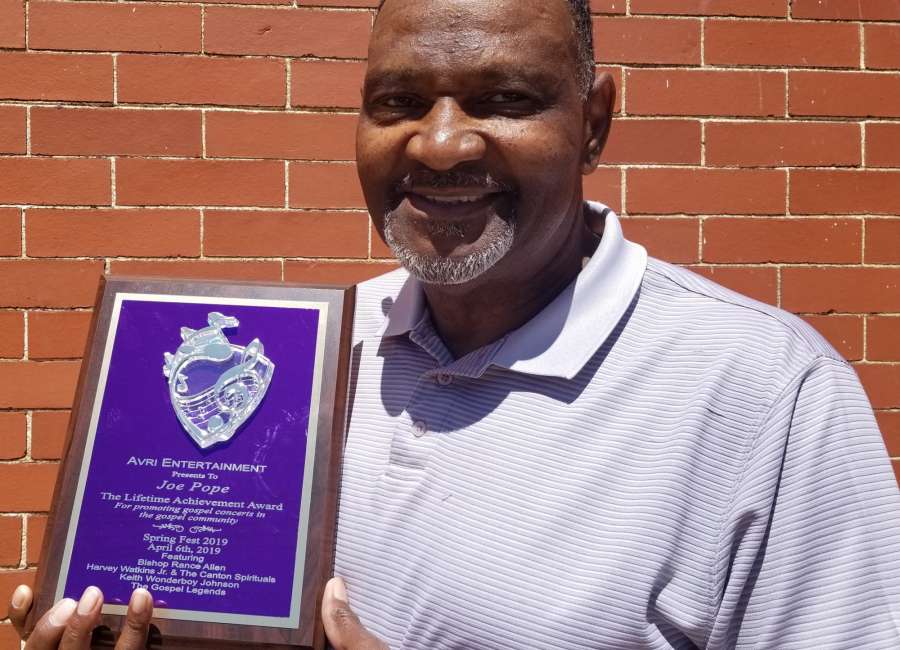 Newnan Christian broadcaster Joe Pope has been recognized for his decades of work.
Pope received the Lifetime Achievement Award from Avri Entertainment on April 6 during a service at St. Philip's AME Church in Decatur. Bishop Rance Allen, a pastor and recording artist, was there along with about 2,000 in the audience.
Pope, who has been in broadcasting for 53 years, said the presentation was a surprise.