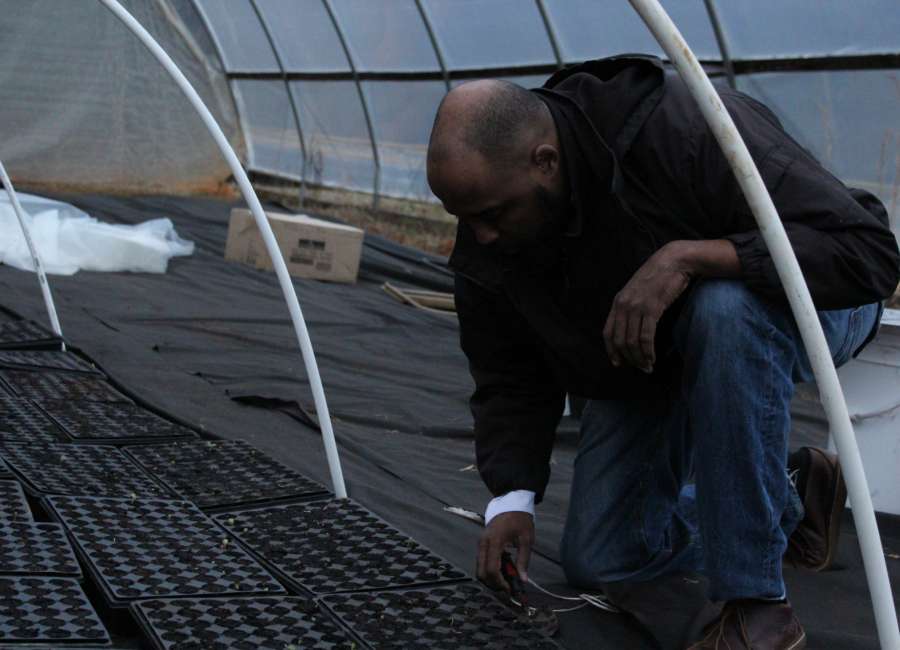 Shadeed Abdul-Salaam's Hibiscus Kombucha was named a finalist in the University of Georgia's annual Flavor of Georgia contest.
"I've been making tea for a little over three years. It's been a passion," Abdul-Salaam said. "I always enjoy just looking at the science behind things."
The Flavor of Georgia contest is held each year for small food companies in the state to show off their products.
Kombucha is a tea fermented by "scoby" – an acronym for symbiotic culture of bacteria and yeast, and a natural fermenter.
"You're not putting in gasses or CO2 or nitrogen like you would do with sodas or other bubblers," Abdul-Salaam said. "It naturally ferments. Over the years, kombucha has become a rave. It's popular."
Abdul-Salaam said he founded his company, FreshKiss Tea, and started developing drinks after becoming a father.
"When I had kids, I was concerned with what their intake was and wanted to control it. So I developed the product mainly for them, and it's been great," he said.
Through FreshKiss Tea, Abdul-Salaam developed two different drinks: the hibiscus kombucha and a hibiscus and ginger tea.
He said he's in the process of developing new teas to sell.
"Research is the first piece. We can develop the fanciest of things but if people don't like it, if it's not palatable, then it's not worth it," he said.
Another component in developing a drink is finding a need the marketplace, Abdul-Salaam said.
"For me, there was a need in being a father and wanting my kids to have healthy drinks," he said.
His Hibiscus & Ginger Tea has been available at Vine Cafe and Market in Douglasville for three years.
"It's their hottest seller," Abdul-Salaam said. "The crazy part is being able to keep it on shelves for them. I look forward to seeing how we expand it."
He grows the hibiscus for his tea in a hoop house behind his home in Palmetto. Having a hoop house allows him to have a nine-month growing season, he said.
"We're very cognizant about being Georgia-grown. We also want to make sure we have close sources to us so that we can control the type of impact we have, not only on the economy or the carbon footprint but also on health," Abdul-Salaam said.
Being careful is something Abdul-Salaam focuses on while growing the plants and making the drinks. Abdul-Salaam said he lets the kombucha ferment 7-14 days.
"With the fermentation process, you want to be careful not to over-ferment it. Everything is such a sensitive process. If you do it too much or too long, that is how apple cider vinegar is made. It's a longer fermentation," he said. "When it comes to producing kombucha, its relatively quick but it does require fermentation. I have it down to a science where I tend to keep my fermentation to a short period of time.
It's a family undertaking, Abdul-Salaam said.
"I'm excited because it's something my children are able to see and my family have been able to help with," he said. "Everybody has played a pretty active role in the full process."