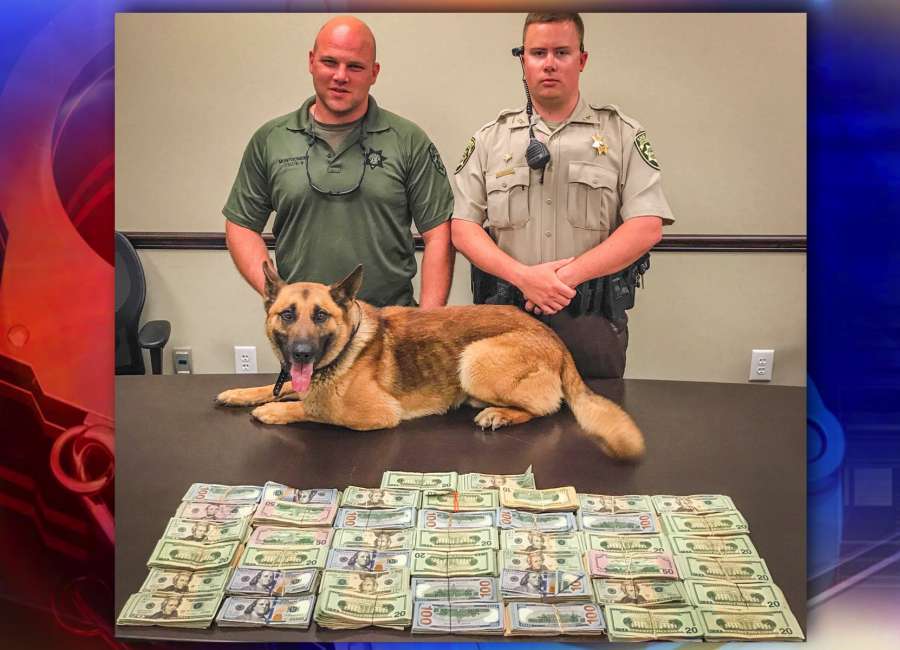 Authorities said over $40,000 in cash was seized after a routine traffic stop Thursday.
While patrolling the area of Interstate 85 near mile marker 40, Deputy Dalton Anderson spotted a Dodge Charger that reportedly was traveling erratically. After pulling the car over, he made contact with the two occupants – both from Tuskegee, Ala.
The driver of the car told Anderson the two were traveling to a mall called "Old National" to go baby shower shopping for his little girl. When asked who his passenger was, the driver said it was his cousin, but didn't know his name, according to the incident report.
The men denied knowledge of any contraband inside the car, but reportedly denied Anderson's request to search the vehicle. A K-9 was called to the scene, which alerted to the presence of drugs inside the car, the report said.
During a search of the car, Anderson reportedly found a fabric lunchbox containing a large amount of cash on the floorboard behind the driver's seat. Both men denied ownership of the bag, although the passenger said he was responsible for it, according to the report.
The cash also had a strong odor of marijuana, according to Anderson.
The passenger said the bag belonged to someone named "Chris" who owns a clothing store in Tuskegee, and the two men were planning to deposit the cash into a bank account, but said deputies could not contact "Chris" to verify the money was his.
While investigating, Anderson noticed a text message from the passenger's phone requesting some "moon rock" upon their return to Tuskegee.
Using a machine, deputies counted $44,029 in cash. The driver was issued a warning for the traffic violations and given property receipts for the money and phones, which were confiscated and taken into evidence.