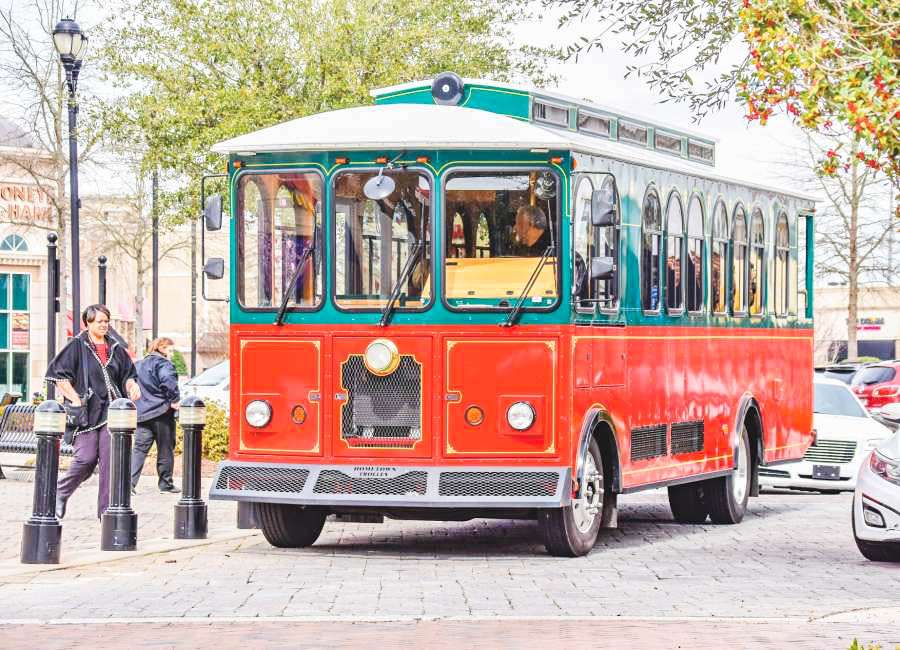 Newnan's trolley is transporting about 100 people every weekend.

"Folks are continuing to show their trolley love," said Ashley Copeland, public information officer for the city of Newnan. "We've seen consistent ridership over the weekends."
The antique-looking trolley runs from Friday-Sunday from 1-8 p.m. There are trolley stops at Newnan City Hall on LaGrange Street, the Arnall Parking Lot on Madison Street and at Ashley Park.
The first pickup is at 1 p.m. at Newnan City Hall, and the last each day is at 7 p.m.
The entire trolley route is approximately 45 minutes.
Copeland said a tracking app may be on the way – giving people with Smartphones the opportunity to figure out where the trolley is and how long it will be before the trolley gets to the next stop.
Copeland said people of all ages are taking a trolley ride. "We've had everybody from infants up to 90 and still young at heart," she said.
A large sorority group recently took a ride and had their picture made with the unique mode of transportation.
City leaders discussed whether or not to allow advertising on – or inside – the trolley. They decided against it.
Inside the trolley, however, there will be placards promoting events sponsored by the city. Copeland stressed those promotional signs will be "on the inside of the trolley, not on the outside."
Newnan Mayor Keith Brady said the trolley does offer a great message board for events like Taste of Newnan, Jazz in the Park and other city-sponsored events.
"The people who are on that trolley are people who are more than likely going to  be involved in those events," Brady said.