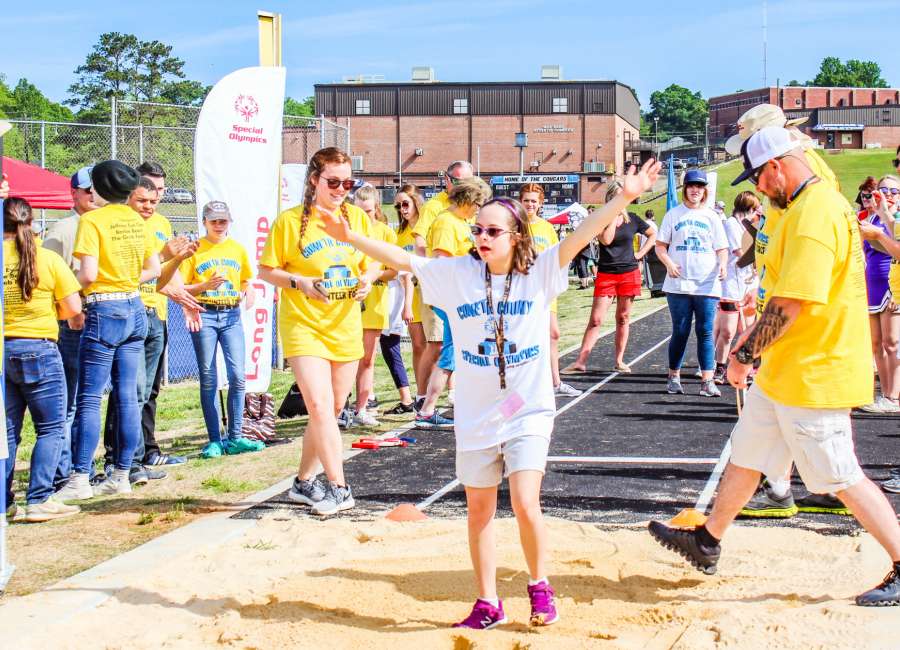 Special needs athletes from Coweta and Heard Counties came to Newnan High School to take part in the local Special Olympics on Wednesday.
According to Bo Ray, coordinator for the Special Olympics, more than 300 athletes attended from the two counties.
"This is always important to do for the athletes, the competition, friendship and good sportsmanship," he said. According to Ray, participants whose times and scores meet certain requirements could be eligible for the state-level Special Olympics in May.
Ray said the athletes ranged in age from 5 to 70.
Events for the athletes included a 100-meter dash, a 50-meter dash, shot put, softball throw, long jumps and a 400-meter relay.
Ray said more than 600 people volunteered to assist the event. Many of the volunteers were local high school students.
Brent Walburn, sponsor of the East Coweta High School National Honors Society, brought students to volunteer at the games.
"It makes you feel good, volunteering. It humbles you," he said. "I think it's important for these teenagers who take a lot for granted to be a part of something bigger than themselves."
"I wanted to help them have fun, make their day special and let them be themselves," said Madison Lecuona, an ECHS student who was volunteering for the first time at the games.
"I really like working with kids, and I think it's important that they know they're important," said Sophia Steadman, an ECHS student also volunteering for the first time at the Special Olympics.