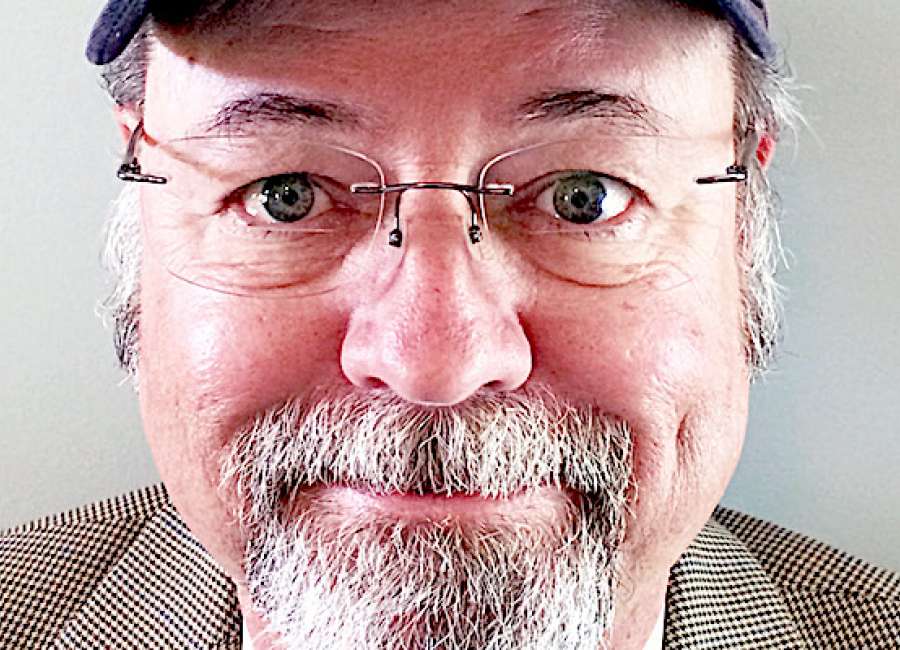 Oh my God, the Lord has tarried long enough for me to turn 60.

The mind of a 17-year-old, and the creaks, pains, and the diminishing skeletal cooperativeness time wars against as its victor.
My brain says, "go," and my body says, "whoa."
Little were the concerns when I was at the top of my game with police work. Courage was high, fear was pushed aside and my physical dexterity was masterful, if only in my mind.
My encounters with the elders of my beat were entertaining and insightful as they showed me how to face life's maladies all with a sense of humor.
I had arrested an older gentleman for D.U.I. one night and transported him to Grady Hospital – where APD had a fully staffed detention facility – for a breath test of his blood alcohol content.
The test was simple: blow into the tube until I say stop. After three failed attempts and my patience on dead empty, I went nose-to-nose with this pleasant soul and asked, "What's your problem?"
He smiled, as his eyeballs pin-balled around under his half-mast gaze and said, "I'm doing the best that I can, officer…you see, I had one of my lungs removed last year, and that's all the wind I can muster these days."
Oops. Next up, let's try a blood test and hope he's not a quart low.
I responded to a suspicious person call late one night to find a naked, grape juice-drenched old man with his hands tied behind his back. This ought to be a good one.
He told me a knife-wielding burglar broke into his house while he had fallen asleep watching TV and tied him up with a telephone cord he had snatched out of the wall, poured grape juice all over the victim he had found in the fridge – for some unknown reason – and scampered from the scene without further injury to the man.
The elderly victim kicked off the cord that tied his feet and fled next door, still naked, still bound from behind. He frantically rang the doorbell, with his nose, of an elderly woman he had made several failed attempts to ask out on a date in the past.
When the lady looked outside and saw her naked neighbor standing outside, she screamed, "I told you once and I'll tell you again, I do not want to go out on a date with you. If you don't go home, I'll call the police."
The old man started jumping up and down yelling, "Yes, call the police, call the police."  
Another senior citizen on my beat I used to stop and talk to all the time flagged me down one day to tell me how he solved the problem of homeless people stealing beer from his back-porch refrigerator.
He said he drank a few beers, urinated back in the bottles, resealed them with the original cap, and placed them back in the fridge. The beer thief evidently grabbed two beers, sat on a stone wall and drank one, and disappointed at the strange flavor, left the other one behind.
In the words of Dirty Harry, "No trial, no papers to file."
Our senior citizenry is a wealth of knowledge to the young and a priceless treasure to our communities. They have learned how to adapt to and overcome adversity while exercising the wisdom of enjoying the good times of the moment.  
I am personally blessed with my bride of 36 years, three beautiful and thoughtful daughters, three gallant sons-in-law and six precious semi-English-speaking grandchildren. They young, y'all.
The Precinct Press is authored by W.J. Butcher, a retired 26-year veteran of the Atlanta Police Department. Send comments, kudos, and criticism to: theprecinctpress@gmail.com .