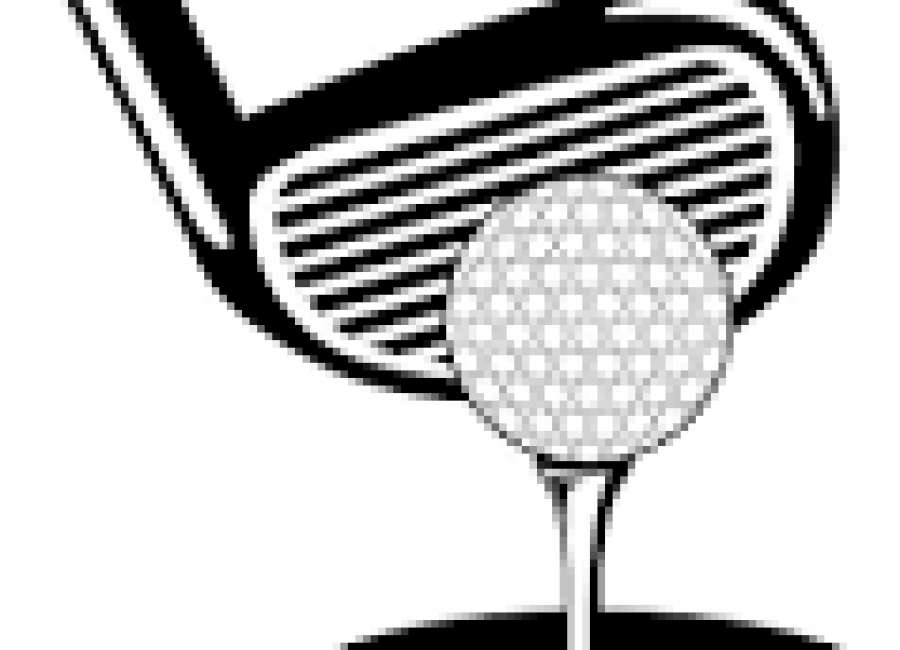 By Chris Goltermann
Cowetascore
The remnants of a stormy Sunday remained in the form of breeze that made a mid April afternoon feel more like mid March when it came to conditions facing players at the annual Coweta Cup golf tournament at Newnan Country Club.
But while drives at times tended to stray on Monday, short games helped keep scorers from climbing out of control.
Newnan senior Luke Sherman joined Northgate teammates Sam Brummett and Tyler Coffman in leading boys scorers, each sharing low-medalist honors with a 3-over 39.
Sherman also helped tournament host Newnan repeat among the boys team title in a slim 168-172 victory by the Cougars over the Vikings.
Northgate programs, however, didn't leave empty handed.
Lady Vikings senior Michelle McGrath fired a 42 over the front nine, staying out of major trouble, to help lead Northgate to the Coweta Cup girls crown while also earning low-medalist honors.
Northgate's girls also received scoring efforts from junior Maddie Hart and sophomore McKenzie Watt to hold off East Coweta for the girls title 143-149. Hart finished as low medalist runner-up with a 47.
Balance proved equally important for Newnan's boys, with only five strokes separating the Cougars' four scorers. Parker Shellnutt paced the effort with a 42, with Lee Underwood and Gil Waters adding respective efforts of 43 and 44 while playing in the fourth and fifth set of threesomes out on the course.
The ones from all three schools played within two strokes of one another, with only a rough outing on the par-5 fourth keeping East Coweta senior Luke Underhill, a LaGrange College signee, from staying shot for shot with Newnan's Sherman and Northgate sophomore Sam Brummett.
Underhill led the Indians with a 41 to finish one stroke behind teammate Cade Treadwell for top honors among East Coweta players.
Both Sherman and Underhill started with three consecutive pars before all three battled the wind on the par-5 fourth and the longest hole on the front side.
After Brummett picked up a stroke with a par on No. 5, the Viking sophomore and Sherman matched scorers on the final four holes to each finish with identical scorers of 39.
Underhill also finished strong with two pars sandwiched between a birdie on No. 8 to cap off a top-three finish.
Coffman, meanwhile, relied on his putting in his first Coweta Cup tournament to force a three-way tie for first.
The Northgate freshman pushed his opening tee shot out of bounds while playing with the tournament's No. 3 boys threesome. Coffman rebounded in time and came through with a birdie on the par-5 eighth hole to give the Vikings two of the three low medalists.
McGrath's effort was paced by four pars, the last of which closing her round of 42. The Lady Vikings senior also found an early groove with three straight between pars on holes No. 3, 4 and 5 while playing with East Coweta senior Ashton Small and Newnan's Emma Rosene.
Freshman Nadia Brown led the Lady Indians with a 48 to finish third overall among girls scorers. Small was fourth with a 50 and Wesley Upchurch rounded out the top-five girls players with a 51 while also among East Coweta's three scorers.
Isabelle Vansant and Brittany Parrish each had identical efforts of 59 to lead Newnan, with Rosene also scoring for the Lady Cougars with a 66.
Scorers for Northgate's boys also included sophomore Jackson Brooks and Trinity Thompson, each of whom added a 47.
East Coweta had a trio of Drew Jones, Nathan Allison and Brandon Anander each post efforts of 48 to join Treadwell and Underhill among contributors to the Indians' team score of 177.
Newnan and Northgate boys teams headed back to NCC on Tuesday for a full 18 holes in the annual Cougar Invitational tournament featuring five schools.
Canongate on White Oak will host the Area 2-7A girls tournament on Tuesday, April 23.
Along with local lineups from East Coweta and Newnan, Area 2 includes Campbell, Hillgrove, Kennesaw Mountain, Marietta, McEachern, North Cobb, North Paulding, Pebblebrook, Westlake and Wheeler.
Northgate will compete in respective boys and girls Area 4-6A tournaments with Alexander, Allatoona, Creekside, Creekview, Dalton, Douglas County, Harrison, Hughes, Mays, Osborne, River Ridge, Sequoyah, South Cobb, South Paulding, Sprayberry and Tri-Cities.
Boys 
Newnan 168
Luke Sherman 39
Parker Shellnutt 42
span class="Apple-tab-span"> 45
Lee Underwood 43
Gil Waters 44
Harrison Drake 55
Northgate 172
Sam Brummett 39
Salton Crow 53
Tyler Coffman 39
Jackson Brooks 47
Garrett Klone 50
Trinity Thompson 47
East Coweta 177
Luke Underhill 41
Cade Treadwell 40
Drew Jones 48
Nathan Allison 48
Brandon Anander 48
Austin Miller 56
Girls
Northgate 143
Michelle McGrath 42
Maddie Hart 47
McKenzie Watt 54
Sabrina Mosto 57
East Coweta 149
Ashton Small 50
Nadia Brown 48
Wesley Upchurch 51
Abbie Norred 57
Newnan 184
Emma Rosene 66
Isabelle Vansant 59
Jessica Harrel 68
Brittany Parrish 59