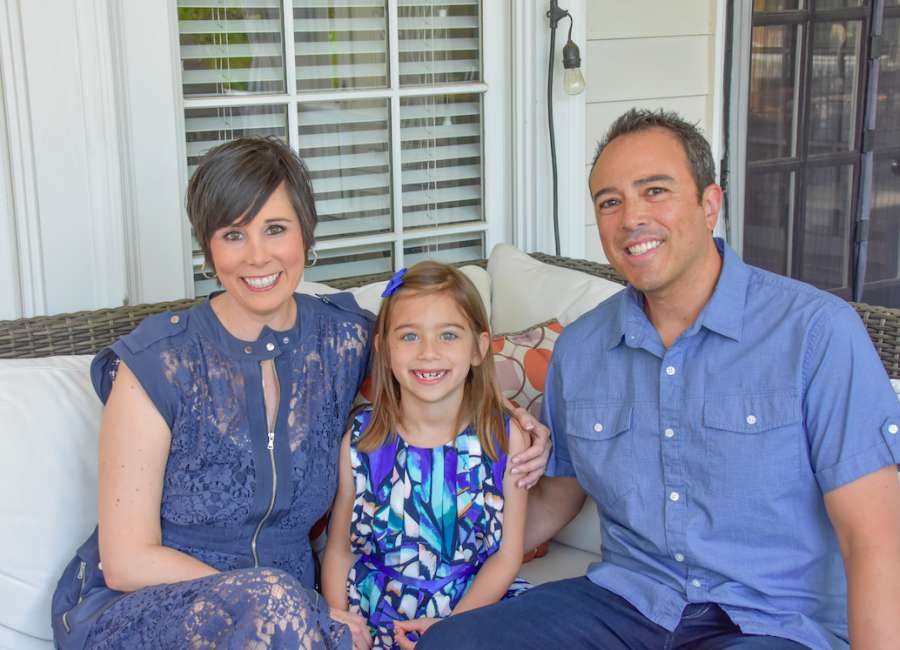 High-profile film production is all the rage in Georgia – and so are productions on the smaller side.

Emily, Todd and Olivia Westergreen will appear on HGTV's "House Hunters" this Tuesday, April 30, at 10 p.m.
The Westergreens' appearance marks the 14th episode of the show's 167th season, and focuses on the story of their move from Atlanta to Newnan and why they chose their home, according to Emily Westergreen.
"We weren't planning on moving back to Newnan," Emily said. "My husband is from Seattle, and was a big-city person. We put our house on the market because we had just outgrown it."
She said the experience on the show was pleasant and felt comfortable during the production, thanks to prior experience in a production environment.
"I've done movies, including a speaking role with Jennifer Lopez in 'What to Expect When You're Expecting,'" she said. "I was a zombie on 'The Walking Dead' for three seasons and my dad and I write short films. So I've been on the producer side. I like the whole production for movies, TV and commercials."
However, Todd said he wasn't initially as fond of the attention. Being in the spotlight 10 hours a day for five days took a little getting used to.
"I was pretty nervous having so much crew, producers and directors in our house, but it turned out to be a good experience," Todd said. "The crew was great and made me feel comfortable in front of the camera."
Emily said Todd doesn't like to be in the spotlight or the center of attention, but told him she would do all the talking.
"But that's not really how it works once the cameras start rolling," she said, laughing. "In the end, he really enjoyed it. It was just a really good experience for everyone."
Emily said touring and commenting on the homes never felt like acting.
"It felt like we were doing and saying what we'd normally be doing and saying, and the cameras were just there," she said.
After moving from Atlanta to Newnan, where she lived as a child, Emily said she discovered she likes living in a small town more than the big city.
"Sometimes I miss the social aspect of Atlanta because there were always things going on, like festivals and parties," she said. "There was a lot more happening, but I feel like there is a lot in Newnan."
"I like the friendliness and knowing people everywhere I go," she continued. "This actually feels more like city living than when we lived in Atlanta. Anywhere we go to eat, have drinks and listen to live music is a five-minute walk."
Emily said she and her family have not seen the final edit of the episode yet.
"It's going to be a surprise to me," she said. "Thankfully, HGTV isn't one of those networks that intentionally tries to make you look bad. They're not trying to ignite drama or anything."
For 7-year-old Olivia, the best part of the entire production was getting piggyback rides from the producer.
"I've told my friends that I'm going to be on TV, but they didn't believe me," Olivia said.
A premiere party for the Westergreens' "House Hunters" episode will be held at Lillian Gardens in Newnan from 8-11 p.m. on April 30, and is open to the public.
Newnan Times-Herald reporters Jeffrey Cullen-Dean and Clay Neely contributed to this story.