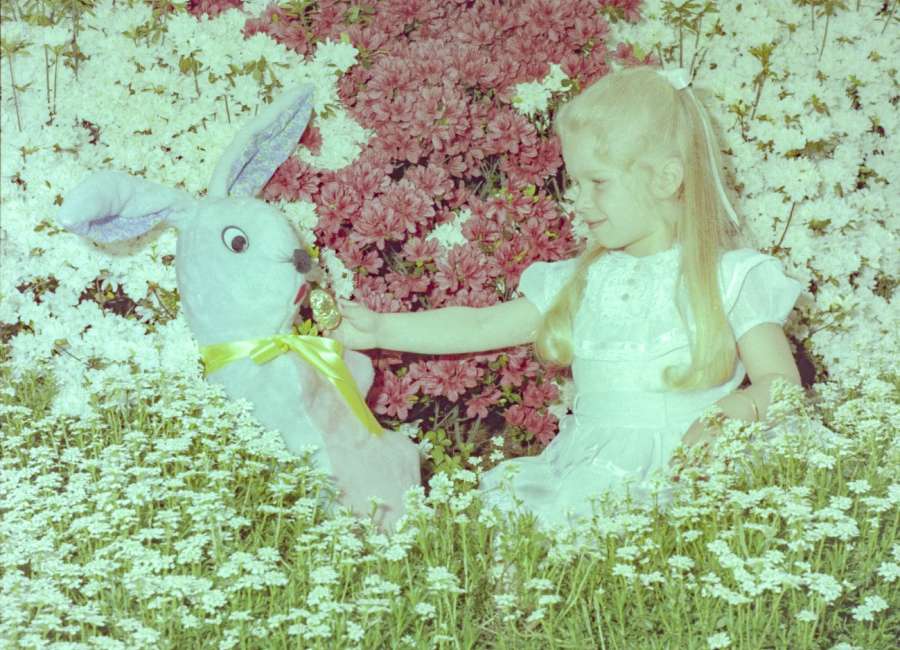 Have A Bite? – Three-year-old Sandy Cobb will be waiting for the real Easter Bunny Saturday night, but her expectations didn't stop her from offering a bite of an Easter egg to a passing bunny this week. 
She says she has already spoken to the Easter Bunny and is expecting plenty of goodies this year. 
She is the daughter of Mr. and Mrs. Thomas Cobb of Georgian Drive. Her grandparents are Mr. and Mrs. I.T. Cobb and Mrs. Mary Bennett, all of Newnan.
Want to share a local picture from the past? We'd love to see it! You can email a copy to clay@newnan.com or stop by our office on 16 Jefferson Street, Newnan, any time between 8 a.m. and 5 p.m.