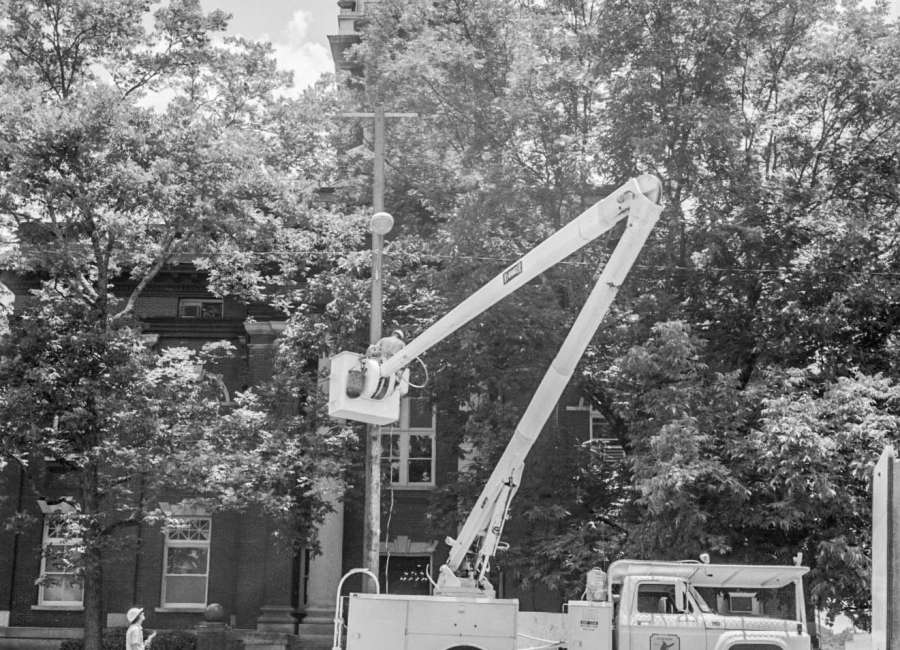 Illumination – The Newnan Water and Light Commission is installing flood lights to illuminate the outside of the county courthouse at night. 
The work is being done at the county's expense and request. 
It will not be exactly "costly", however, since the money for the project is coming from interest earned on the courthouse funds. 
The work will be completed by the end of the week, but light bulbs will not be delivered until the end of the month.
Want to share a local picture from the past? We'd love to see it! You can email a copy to clay@newnan.com or stop by our office on 16 Jefferson Street, Newnan, any time between 8 a.m. and 5 p.m.