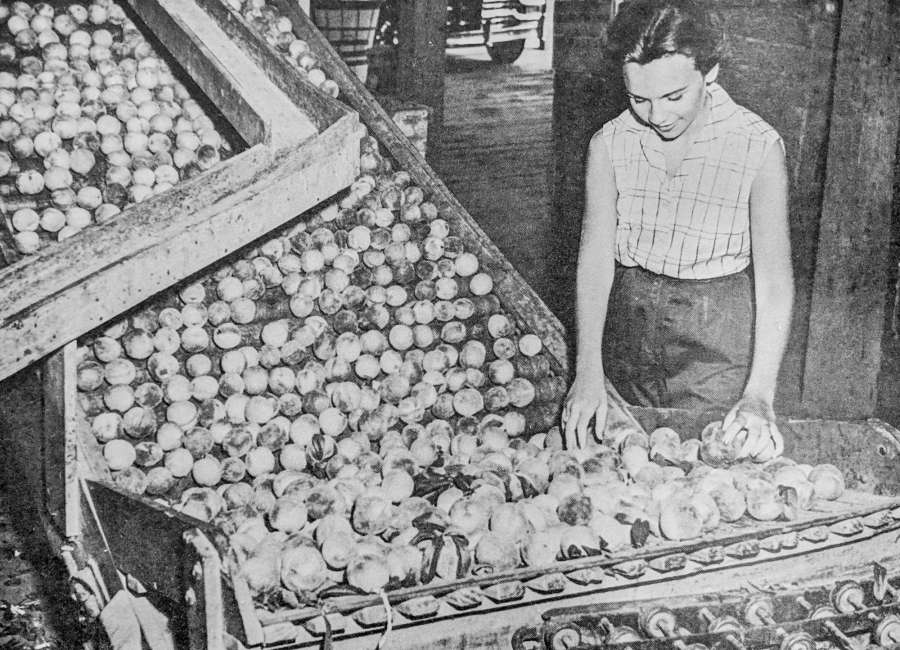 Miss Elizabeth Farmer (now Mrs. Joe Crain) was caught by the photographer during the peach season in 1956 at the packing shed of her father, Millard C. Farmer, on Corinth Road. 
During the 1950's, Mr. Farmer shipped 60 or more cars of peaches a year from the two orchards. 
The land on which this peach orchard was grown was converted into an industrial park by Mr. Farmer and his son, Millard C. Farmer Jr.
Want to share a local picture from the past? We'd love to see it! You can email a copy to clay@newnan.com or stop by our office on 16 Jefferson Street, Newnan, any time between 8 a.m. and 5 p.m.