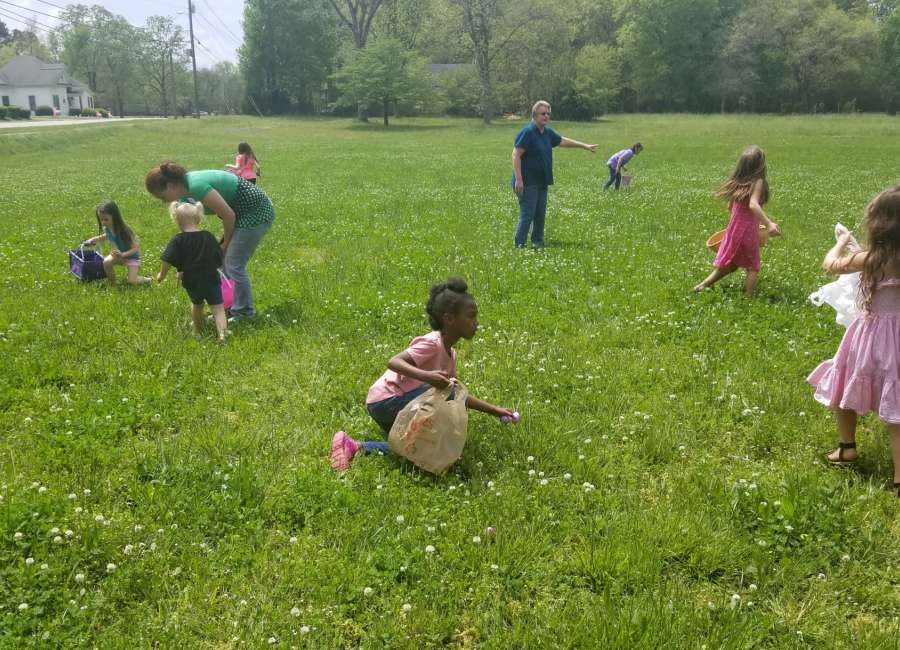 Colorful Easter eggs will be hidden and hunted all over Coweta County this weekend – at church and community events, as well as at homes.

Mills Chapel Baptist Church, 85 Country Club Road, is holding its Easter Celebration today from 6-8 p.m. For children through age 11, the event will include food and door prizes.
Egg hunts on the schedule for Saturday, April 20 include:
• McRitchie-Hollis House Museum, Jackson Street, 10 a.m. to 2 p.m. Pictures with the Easter Bunny. People planning to attend are asked to text the family name, the number of children under 5 and the number of older children to 678-773-4072. Sponsored by the Newnan-Coweta Historical Society.
•Macedonia Baptist Church, 1504 Macedonia Road, 10-11:30 a.m. The hunt – for infants through sixth graders – will start promptly at 10:15. Games will follow.
•St. George Catholic Church, Roscoe Road, 10 a.m. The Blessing of the Easter Baskets will follow at noon.
•Shakerag Knoll Park on McIntosh Trail/Kelly Drive, Peachtree City. Registration, 10 a.m. Egg hunts by age group, 10:45 a.m. for ages 2-11. Sponsored by the Optimist Club of Peachtree City and the Peachtree City Fire Department.
•East Newnan Baptist Church, 10:30 a.m. for infants through first grade and 11:30 a.m. for grades 2-6.
•Resurrection Lutheran Church, Lora Smith Road, 11 a.m. A cookout will be held.
•All Saints Anglican Church, Fayetteville, 11 a.m. A family picnic is planned.
•Grantville Community Easter Egg Hunt, Grantville ballfields, noon.
•Russell Temple AME Church, 155 Westside School Road, 1 p.m.
•White Oak Grove Baptist Church, 4619 Gordon Road, Senoia, 1 p.m.
•McIntosh Reserve Park, Whitesburg, 2 p.m. The park's 22nd annual Easter Carnival will be held from noon-2:30 p.m.
•Cornerstone United Methodist Church, 2-4 p.m. Children will hunt in age groups – 2:15 for 1-4years, 2:45 for kindergarten-2nd and 3:15 for 3rd-5th.
Egg hunts set for Easter Sunday, April 21 include:
•Greenville Street Park, 9:45 a.m. Sponsored by First United Methodist Church, Newnan.
•Campbellton United Methodist Church, Chattahoochee Hills, 10 a.m.
•St. Paul's Episcopal Church, Roscoe Road, following the 10:30 a.m. service.
•Newnan Chapel United Methodist Church, 72 Robinson St., 12:30 p.m.
•Adult Egg Hunt, 125 W. Washington St., 7 p.m. Donation, $5. Sponsored by the Mon Amies Social and Civic Club.