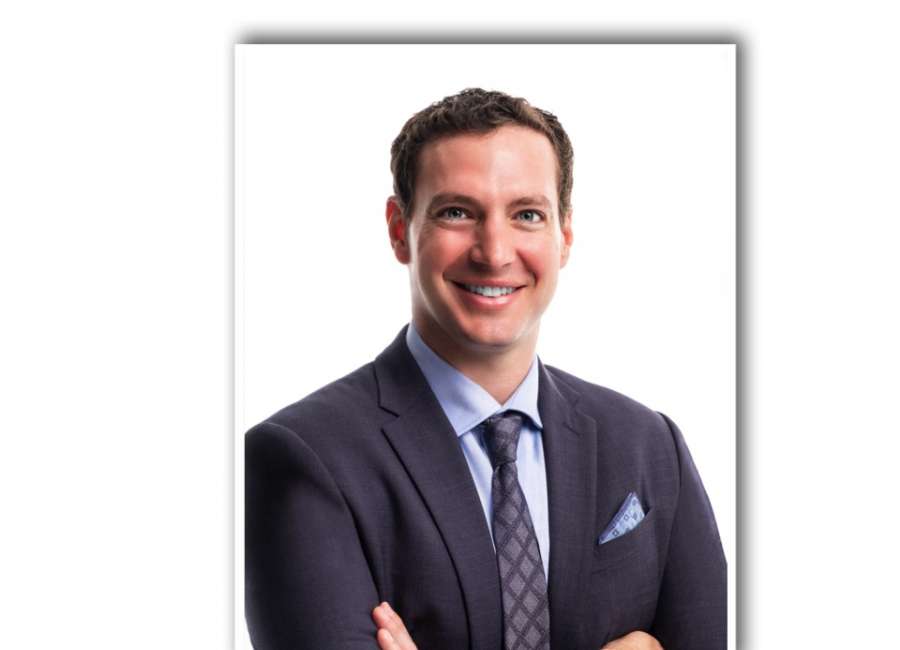 Dr. Trevor Turner joins Georgia Bone & Joint

Georgia Bone & Joint Physicians – with locations in Newnan and Peachtree City – recently announced the addition of Trevor Turner, MD/FAWM/RMSK to their staff.
"I am excited to join Georgia Bone and Joint and am passionate about healthcare entrepreneurship. I look forward to offering our patients non-operative options and diagnostic ultrasound for the shoulder, elbow, wrist, hand, hip, knee, ankle, foot, and spine," Turner said.
Turner completed his medical training at the University of Texas Southwestern Medical School before an internship in general surgery at the University of California San Francisco. He completed his residency in physical medicine and rehabilitation at the University of Alabama at Birmingham, where he was also selected to be a student researcher on ACL injuries with the American Sports Medicine Institute.
After residency, Turner spent four years working with Dr. James Andrews at the Andrews Orthopedics and Sports Medicine Institute, where he regularly treated a wide range of professional, collegiate, and amateur athletes. Turner lives in Fayette County with his wife and daughter.
CTCA, Aetna sign agreement to expand care
Cancer Treatment Centers of America (CTCA) Atlanta has signed a three-year agreement with Aetna, making it a contracted provider. Many Aetna commercial members now can select CTCA Atlanta as an in-network facility for their cancer care.
"Our new agreement with Aetna in Georgia reflects CTCA's dedication to provide greater patient access to our exceptional physicians, high quality services and value-based, patient-centered cancer care," says newly appointed CTCA President and CEO, Pat A. Basu, MD, MBA. "We thank Aetna for their partnership, and we look forward to growing this relationship nationwide."
This agreement adds to contracts already in place with Blue Cross Blue Shield of Georgia and Cigna and allows CTCA to expand its footprint of in-network care delivery to patients and families in need of expert cancer care.
Local business connections and opportunities
April 22
Ribbon Cutting – Art & Jake's, noon to 1 p.m., 510 Newnan Crossing Bypass, Newnan.
Ribbon Cutting – Keep Newnan Beautiful, 3:30-4 p.m., 1 LaGrange St., Newnan (in front of the Carnegie Library).
April 23
Small Business Consulting Service (SBDC), 9 a.m. to 4 p.m., The Newnan-Coweta Chamber of Commerce, 23 Bullsboro Drive, Newnan.
April 24
2019 Pancakes & Politics, 8-9:30 a.m., Newnan Country Club, 1356 Hwy. 29 N., Newnan.
Ribbon Cutting – Coweta Force, noon to 1 p.m., 48 E. Washington St., Newnan.
April 25
Nonprofit Alliance No. 2, 8:30-9:30 a.m. Historic Train Depot, 60 E. Broad St., Newnan.
2019 Member Connect No. 2, 11:15 a.m.  to 1 p.m., Newnan-Coweta Chamber,
23 Bullsboro Drive, Newnan.
April 26
Ribbon Cutting – Mail & Office, noon to 1 p.m., 1065 Sullivan Road, Suite B, Newnan.
Ribbon Cutting – Tools for Empowerment, 4-5 p.m., 1 Beavers St., Newnan.
Items for consideration as business briefs should be emailed to business@newnan.com, faxed to 770-253-2538, or mailed to Business Briefs, The Newnan Times-Herald, P.O. Box 1052, Newnan, GA 30264. Email submissions are preferred.