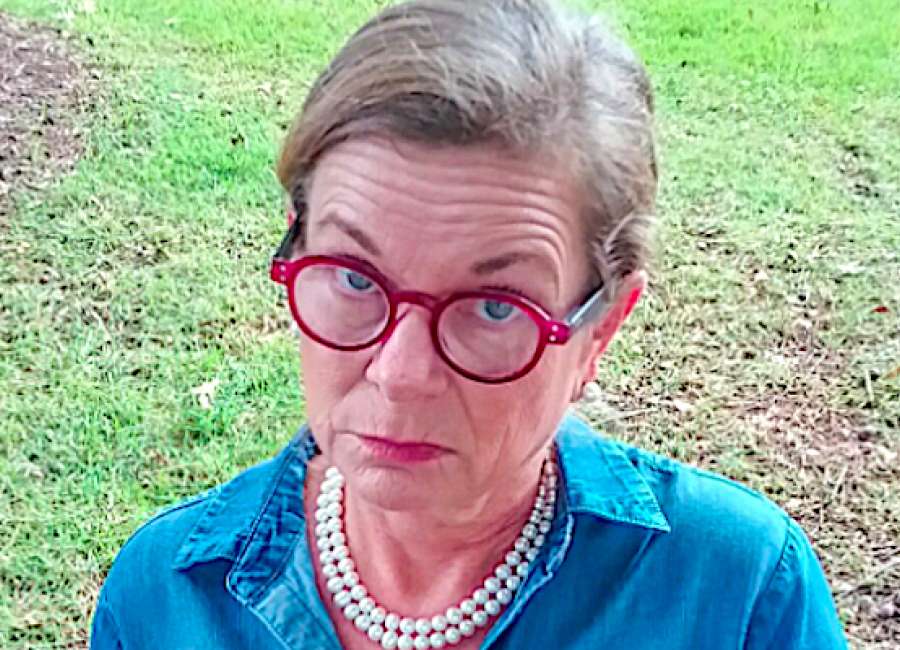 Dear Miss Pearl,

Why do so many people think it is OK to talk on their cell phones when in a waiting room?
I don't know WHY they do it, but I can assure you that it gets on my last nerve! Especially if they are talking about something that does not interest me! Many people have become oblivious to the "stink eye" and think that the "please refrain from using your cell phone" sign does not apply to them. Have you ever seen anyone be reprimanded by an office employee for not following the rules? Maybe THIS is half of the problem. And since when did rules become a suggestion?
Dear Miss Pearl,
The bridesmaid dresses my sister has picked out for her wedding are hideous, and no one will tell her. My mother refuses to "get involved." Shouldn't I say something?
Is it YOUR wedding or your sister's? Obviously the bride-to-be wants all eyes on her!
Dear Miss Pearl,
A co-worker in my office never covers her mouth when she coughs or sneezes. I'm scared to say anything to her and was hoping you would.
That's just gross, not to mention a serious health hazard. Since you are afraid of her (why?) maybe you should speak to your HR person. If you don't have an HR person why don't you and your co-workers start wearing masks and spraying Lysol? Sometimes a subtle suggestion is all someone needs.
And Another Thing...
While I appreciate Winston Skinner's kind words, I feel I simply MUST correct him on a small error he made in his editorial last week. My video on appropriate funeral attire has been viewed over 3 MILLION times! That's a far cry from "her videos have been viewed over 66,000 times," don't you think? Maybe in his haste to meet his deadline, Mr. Skinner left off a few zeros and commas! No big deal, however – I think the fine members and friends of Allen-Lee Memorial Methodist Church need to be fully aware of my celebrity status, yes, I do! And, ummm, wine was never mentioned when I was asked to help with this worthy cause – and I still agree to it! Wine, homemade desserts AND Miss Pearl… it's a trifecta… the holy trinity of fun! I am so looking forward to this event and in case anyone is wondering, Miss Pearl is rated "D" for Depends. Someone WILL wet their pants, I just hope it isn't me!
Miss Pearl is one of Newnan's leading authorities on modern etiquette. She gladly lends her advice to everyone whether they want it or not, because, "After all, it's all about the children and setting a good example for them." Her videos are available on her Facebook page and YouTube channel. She can be reached at misspearl678@gmail.com .