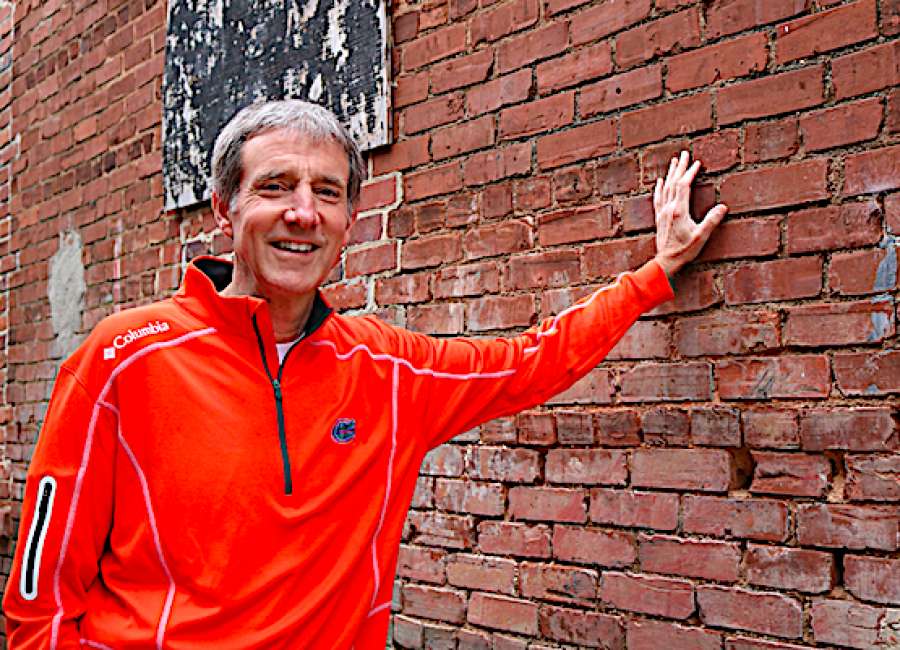 Delivering someone's eulogy is quite possibly the most flattering things a person can be asked to do. It can also be one of the most intimidating.

To capture someone's life—their spirit, their essence, their entire being in a matter of minutes is a challenging task. Imagine Shakespeare's editor saying "Bill, we really like Hamlet but could you keep it to just three or four pages?"
That's nothing compared to trying to properly celebrate someone's life in three or four minutes.  
I've been asked, no, honored to deliver a number of eulogies in my life. I gave the eulogy for my friend Paul, a man who loved the outdoors and was living his dream as a park ranger only to have his life cut tragically short by a brain aneurysm after being with us a mere 47 years. Delivering the eulogy – with his mother sitting in the front row – was one of the hardest things I've ever had to do; a parent should never have to bury their own child. After Paul's death I called his mother every Mother's Day and Christmas to catch up and see how she was doing. It was for my benefit as it was for hers.
My sister, Hope, and I gave the eulogy for our parents. We lost both of them in a matter of only 24 days, so we held a joint memorial service to celebrate their lives. As they had been together for more than 60 years, we believe it is what they would have wanted. Our eulogy focused on what it was like growing up in a navy household; constantly making new friends and being exposed to new places, cultures and customs. We told several stories – family secrets before then, that everyone seemed to enjoy and appreciate. Hope and I thought it was the perfect homage to the two people responsible for bringing us into this world.  
The hardest eulogy I ever had to write was for my mother-in-law, Christine. She treated me like one of her own from the moment I met her. In time I discovered she was that way with everyone. As I sat at the keyboard to compose her eulogy, the words came effortlessly. There was only one problem; it would be impossible for me to read them out loud. And it wasn't only me. As I was writing, Cindy and her two brothers were reading over my shoulder; there wasn't a dry eye among the three of them. The task to deliver the eulogy would ultimately fall on our nephew, Brian. None of the rest of us had a chance of getting through it in one piece.
The one thing I try my best to do whenever I'm asked to deliver a eulogy is put a smile on the face of the people listening. It's the highest compliment I can offer to honor the life of someone who personally touched my life.   
One day if you're asked to give my eulogy and find yourself at a loss for words, you're more than welcome to just read these words I've written here. I'd be honored.
Especially if it makes someone smile.
Scott Ludwig lives, runs and writes in Senoia. His latest book, "Southern Charm" is a collection of his first 101 columns for The Newnan Times-Herald. He can be reached at magicludwig1@gmail.com .