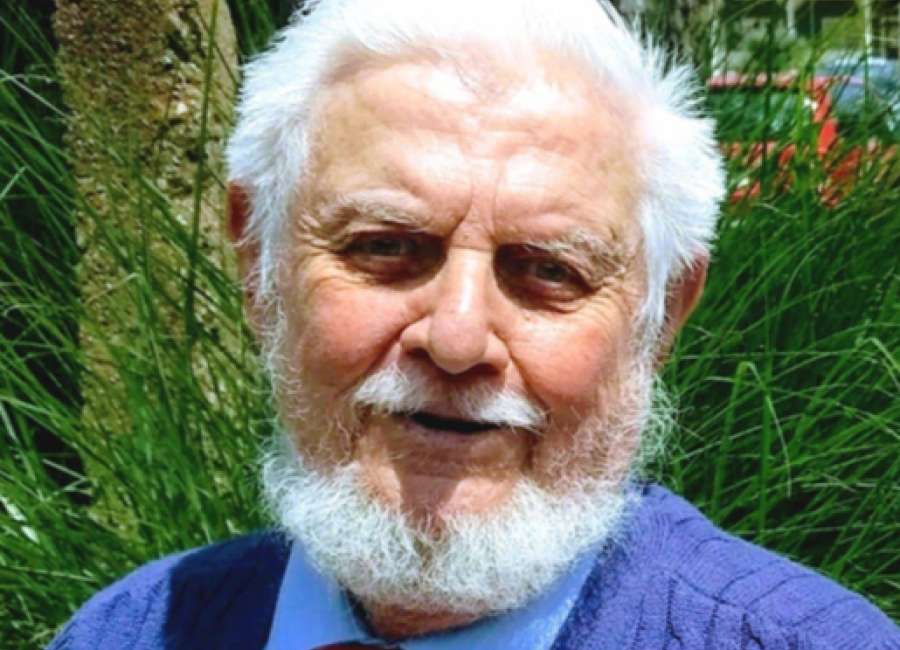 Adriano Manso de Sousa transitioned calmly early Easter Sunday, April 21, 2019, at his home in Newnan, Ga. with family nearby.
Adriano was born November 5, 1930 in Madeira Island, Portugal. On June 28, 1955, he married Gabriela Ferreira. In 1975 the couple, along with their two sons, Paulo and Antonio, immigrated to the United States, where they became citizens.
Adriano, extremely creative and with an eye for detail, spent many years working as a designer in the family textile business. He also worked designing paint colors for Morwear Paint Company. In recent years, he enjoyed gardening, building, swimming, traveling and spending quality time with his family.
He is preceded in death by both his parents, Ernestina Cunha and Adriano Manso de Sousa, and one brother, Jorge Manso de Sousa.
He leaves to cherish his memory his wife of nearly 64 years, Gabriela Manso de Sousa; his sons, Paulo Manso de Sousa (Will) of Newnan, Ga. and Antonio Manso de Sousa (Rita) of Tyrone Ga.; his brothers, Tonito Manso de Sousa (Marion) of Sao Paulo, Brazil, Ze' Manso de Sousa (Manuela) of Madeira Island, Portugal and Alberto Manso de Sousa of Madeira Island, Portugal; a sister, Rita Teixeira (Luis) of Madeira Island, Portugal; and a host of cousins, nieces, nephews, other relatives and friends.
The family will receive friends and well-wishers on Saturday April 27, 2019 from 5-7 p.m. at Southern Arc Dance Center, 40 Greenway Court, Newnan, GA 30265.