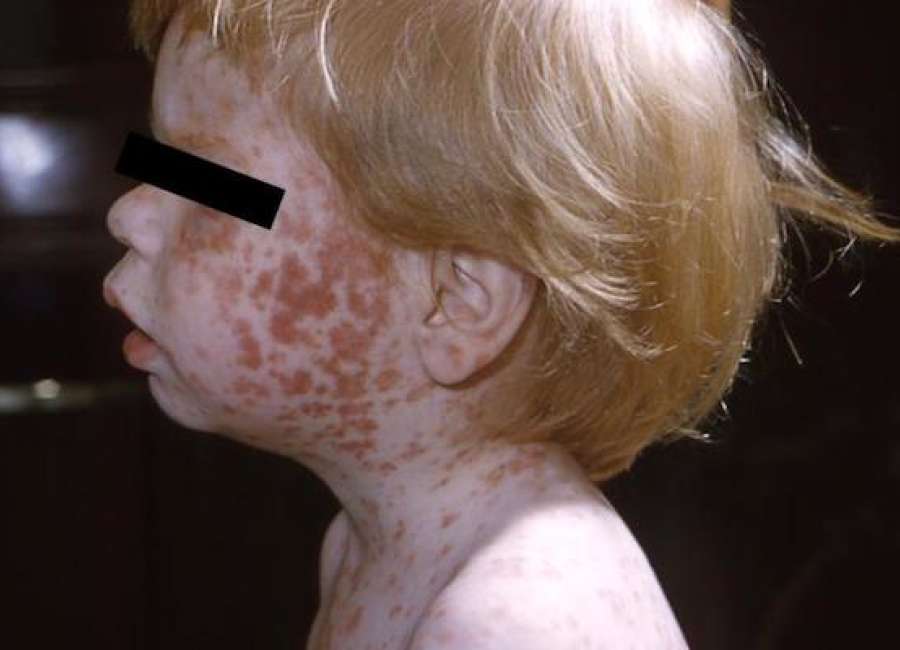 By ANDY MILLER, Georgia Health News
The number of U.S. measles cases now tops 500, with 90 new cases reported in a single week recently, according to the Centers for Disease Control.
In Georgia, three metro Atlanta residents have been diagnosed with measles. No new cases have been reported since January.
CNN reported that with 555 total cases, 2019 now has the second-highest number of measles cases reported in the United States in 25 years — and the year is not even half over.
Experts point to the anti-vaccination movement as a cause of this year's measles spike.
"It's just terribly sad that children in the U.S. are having to suffer measles. This should not happen," Dr. William Schaffner, medical director of the National Foundation for Infectious Diseases and an adviser to the CDC on vaccines told CNN. "We'd previously eliminated this disease not just in the U.S. but in the entire Western Hemisphere, and it appears that now we've profoundly and sadly turned back the clock."
The 20 states reporting measles this year are Arizona, California, Colorado, Connecticut, Florida, Georgia, Illinois, Indiana, Kentucky, Maryland, Massachusetts, Michigan, Missouri, Nevada, New Hampshire, New Jersey, New York, Oregon,Texas and Washington.
Most of the cases have been in New York state, which is the site of an outbreak among ultra-Orthodox Jews that started in the fall, according to CNN.