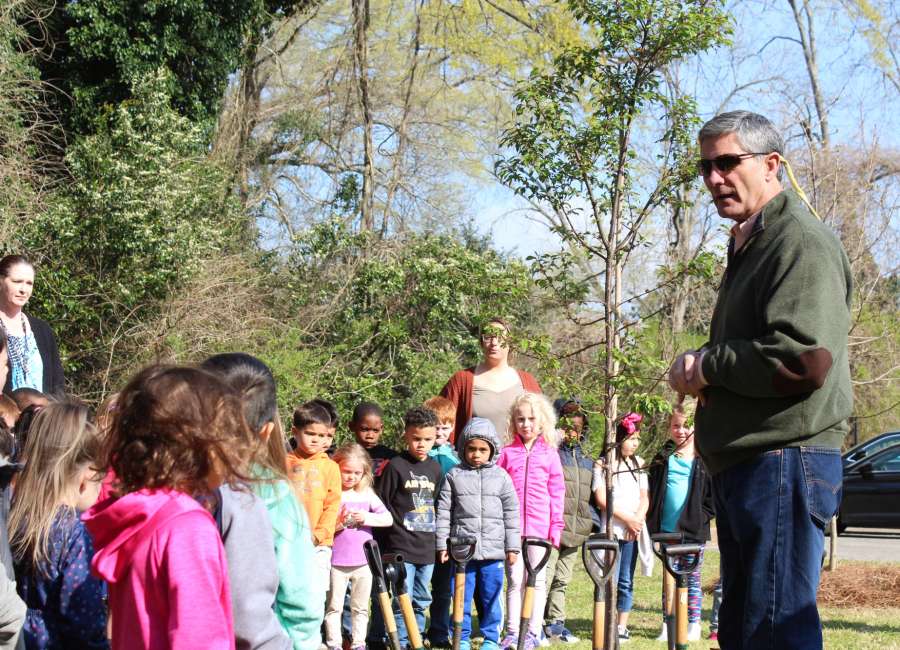 Mayor Keith Brady and the Newnan Tree Commission visited the city of Newnan's six local elementary schools to plant trees for the kindergarten classes.
This is the 18th year for the tree planting program.
The trees are planted when the students are in kindergarten so theywill be able to watch them grow over the several years they will be at the schools.
"This is your tree," Brady said to the students at Atkinson Elementary. "As you grow big and strong, this tree will grow big and strong."
Harold Quigley, chief ranger III of the Georgia Forestry Commission, explained to the students how trees are important because they provide breathable air.
"We want you to respect trees," Quigley said. "We want you to take care of them because they're important to being alive."
"Our hope is that Arbor Day brings the beauty and significance of trees to the public's attention. Learning at such a young age, and tree planting ceremonies held at the local elementary schools are events that we look forward to each year. The kids are always enthusiastic, and it's a lot of fun," said Mike Furbush, the City's Landscape Architect and Arborist.
After the tree at each school was planted, students were each given crape myrtle seedlings to plant and care for at home.