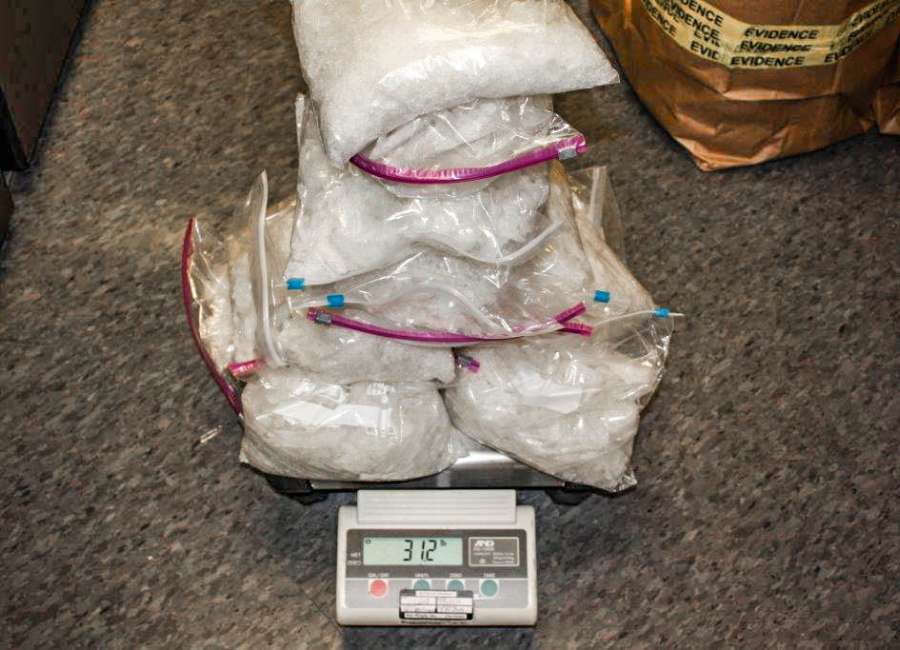 A Florida man is behind bars after approximately 31.2 lbs of methamphetamine was seized following a routine traffic stop.

Oderious Anthony Merritt, 28, is facing charges of methamphetamine trafficking, driving on a suspected license and illegal tint.
Just after midnight Tuesday, Deputy Dalton Anderson was patrolling the area of Interstate 85 near mile marker 40 when he reportedly observed a car with illegal tint traveling southbound.
After making contact with the driver, identified as Merritt, Anderson reportedly smelled the odor of marijuana coming from the car. Merritt told Anderson he and his passenger had been in Atlanta for the last several days and were traveling back to Pensacola.
After running his license, Anderson determined Merritt was driving on a suspended license. Both occupants denied any knowledge of marijuana in the car.
During a search of the interior, Anderson located two backpacks containing 14 large bags of suspected methamphetamine weighing approximately 31.8 pounds.
No marijuana was found in the car. Merritt said the passenger was unaware of the drugs and took full responsibility for the bags, according to Anderson.
Approximately $1,256 in cash was also seized from Merritt.
The passenger was released along with the car, while Merritt was transported to the Coweta County Jail.