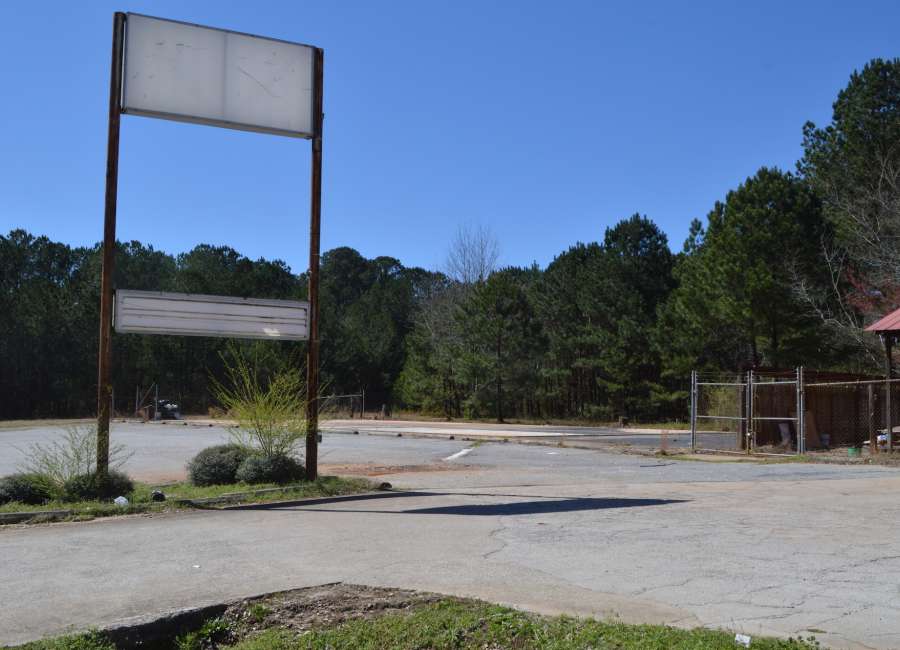 A tavern/sports bar building that raised the ire of local law enforcement under different names is no more.

The building on Old Corinth Road, behind the CBS convenience store, was demolished as part of the right-of-way negotiations for an intersection improvement project.
A new intersection of Old Corinth Road and Smokey Road will be built behind the store, and controlled by a traffic light. And Belk Road and Meadow Sweet Lane will be realigned to create a four-point intersection, which will also be controlled by a traffic light.
The road right-of-way won't encroach on where the building was located, but will affect the overflow parking for the business, said Tod Handley, Coweta's public works director. If a new septic system drain field were ever needed, the road project would affect that, also, he said. Coweta County crews did the demolition work.
When the project was originally designed, it encroached significantly into the front yard of a neighboring home. After residents in the area came before the Coweta County Board of Commissioners to ask for help, the project was redesigned slightly, reducing the impact on the home's front yard.
The road project will still have to encroach somewhat onto that yard, Handley said. Pulling the road project all of the way off that property would cause too much of a "kink" in Old Corinth, he said.
The project was recently put out to bid, and bids were due Friday, Handley said. He expects the project to begin in late spring/early summer, with a completion time of 450 days.
The tavern has had many names over the years, but it was as Hideaway Tavern and Hoops that it drew particular ire from the Coweta County Sheriff's Office.
In 2015, as Hideaway Tavern, shots were fired into the building after some patrons got into a fight with a bartender, and there were complaints about fights and vehicle damage, then-Sheriff Mike Yeager told the commissioners.
In 2017, as Hoops, the business was the site of a probation/parole raid, and there were complaints about fights, shots fired in the parking lot, open use of marijuana, and numerous complaints about noise and improperly parked vehicles.