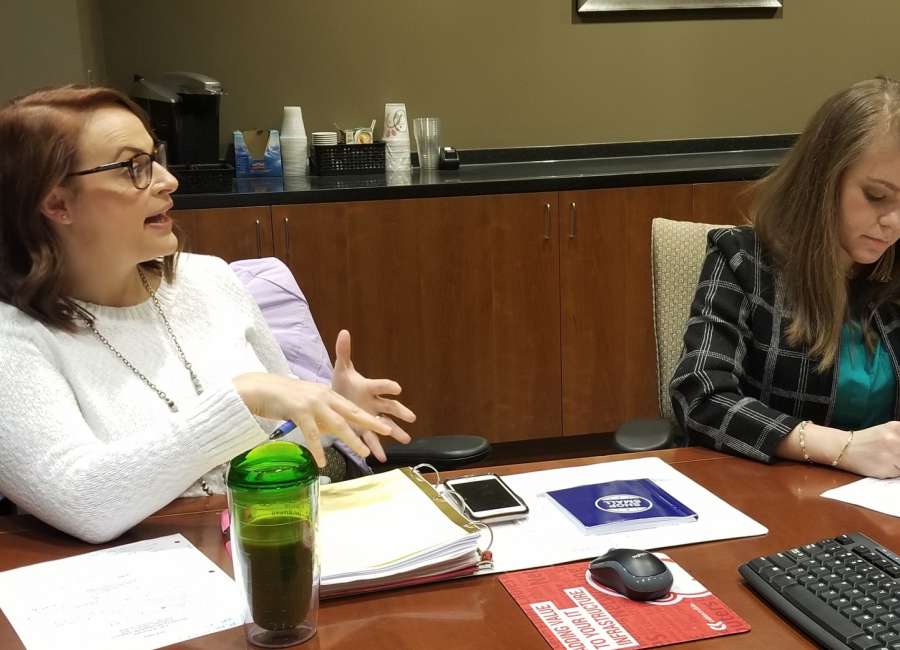 Artists will be showing their work at downtown businesses as the Spring Art Walk returns.
The Spring Art Walk, sponsored by Main Street Newnan, will be March 29 from 5-9 p.m. "We have probably the largest art walk we have ever had," said Abigail Strickland, special events coordinator for the city of Newnan.
At the time of the Newnan Downtown Development Authority meeting on March 13, there were 36 participating businesses and more than 50 artists. Students from area high schools will be creating chalk art during the event.
"The Art Walk Event is our celebration of local art and is hosted twice a year in
downtown Newnan," Strickland said – a time when art comes to life on downtown's sidewalks.
Some local businesses will serve complimentary tastings and hors d'oeuvres and have specials and promotions throughout the evening.
Art styles and mediums will include oil on canvas, engraving, pottery, photography, jewelry making, fiber arts, performing arts and acrylics. 
Participating businesses include 15 Perry Street, Blue Fern Merchant, Blue Moon
Boutique, Carnegie Library, Corner Arts Gallery, Downtown Olive & Kitchen Supply
Co., Ellie Mack Boutique, Emily's Skincare & Spa, Fine Lines Art & Framing, Finley's Boutique, Full Circle Toys & Games, Georgia Peach Boutique, Gillyweeds, Greenhouse Mercantile, Kendra's, Kyle Kahn Studios, Leaf & Bean, Let Them Eat Toffee, Local Provisions, Mad Mexican, Morgan Jewelers, Newnan Mercantile, Polish Me Pretty Nail Salon, Redneck Gourmet, Sea Glass Therapy, Southern Fried Karma, Southern Heritage Company, The Boyd Gallery, The Fitness Center of Piedmont, the HugBox, The Newnan Times-Herald, The Parlor Downtown Boutique, Vinylyte Records & Brown's Guitar Mill, Wildwood Trader and the University of West Georgia School of the Arts.