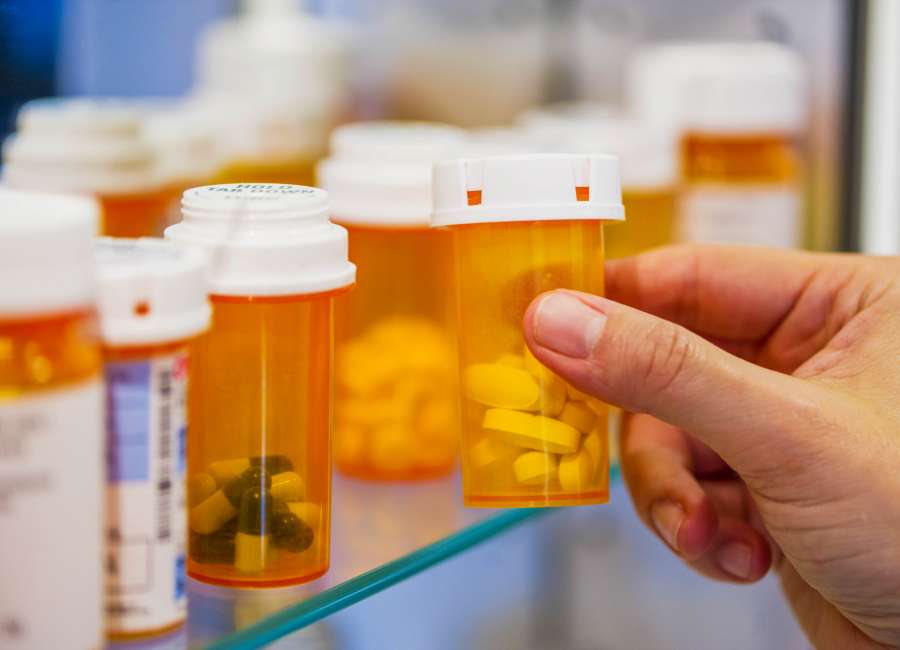 By Dr. ARMON B. NEEL JR.  
Special to The Newnan Times-Herald
Are you feeling depressed?
One of the drugs you're on could be the cause.  
Researchers have long known that many drugs can make some feel down or even depressed and that, as we age, our changing body chemistries put us at a greater risk for this side effect. The symptoms of depression include lack of energy, listlessness, feeling rundown, excessive fatigue, changes in appetite and sleeping patterns, sadness, despair.  
Below is the the major classes of drugs that can cause depression. If you suspect that your depression symptoms are linked to a prescription drug you're taking, talk to your doctor or health care provider right away. It's important that you do not discontinue them on your own.
Beta-blockers
Beta-blockers are typically prescribed to treat high blood pressure. These drugs slow the heart rate and lower blood pressure by blocking the effect of the hormone adrenaline. Beta-blockers are also used to treat angina and for other conditions, such as migraines, tremors, irregular heartbeat and, in eye-drop form, certain kinds of glaucoma.
While scientists don't know exactly how beta-blockers cause depression, the three most commonly adverse effects reported with their use are fatigue, sexual dysfunction and depression.
For older people, benzothiazepine calcium channel blockers, another form of blood-pressure medication, are often safer and more effective than beta-blockers.
Corticosteroids
Corticosteroids are used to treat inflammation of the blood vessels and muscles as well as rheumatoid arthritis, lupus, Sjögren's syndrome and gout.
Research suggests that corticosteroids lower serotonin levels in the body, and it is known that lowered serotonin levels can cause depression and other psychiatric disorders. Withdrawal from corticosteroids can also trigger depression.
Acetaminophen (Tylenol), aspirin, tramadol (Ultram) or, if the situation requires it, a mild opiate like hydrocodone/acetaminophen (Vicodin) are alternatives. As we grow older, most joint pain from arthritis comes not from inflammation (for which corticosteroids may be used) but from immobility of the joint due to joint damage from years of inflammation.
Benzodiazepine hypnotics
Why they're prescribed: These drugs, also known as benzodiazepine tranquilizers, are typically prescribed to treat anxiety and insomnia and to relax muscles. Examples: alprazolam (Xanax), diazepam (Valium), estazolam (ProSom), flurazepam (Dalmane), lorazepam (Ativan), temazepam (Restoril) and triazolam (Halcion).
Benzodiazepines are central nervous system depressants. If not fully metabolized in the liver, they can build up in the body to toxic levels. The resulting "hangover effect" can manifest itself as depression. Older people are more likely to experience these residual effects because their livers often lack a key enzyme needed to metabolize the drugs.
An alternative is giving yourself every chance to sleep well naturally. Go to bed and wake up at the same times every day, avoid meals within two hours of bedtime, allow 30 minutes before bedtime for a relaxing pre-sleep ritual, and so forth. Melatonin, a dietary supplement that helps control sleep and wake cycles, may also be worth trying.
Parkinson's drugs
One approach to treating the symptoms of Parkinson's disease is to use drugs to adjust the levels of dopamine  – a neurotransmitter – in the brain, as the motor symptoms associated with the disease result from the death of dopamine-generating cells in a region of the midbrain.
Dopamine is one of three basic neurotransmitters that have been associated with depression. The others are serotonin and norepinephrine. Researchers believe that prolonged exposure to higher levels of dopamine may cause depression.
As many as 25 percent of all patients who are diagnosed with Parkinson's don't actually have the disease, so it's important to make sure that you're not among those misdiagnosed. Older people with essential tremors – involuntary trembling or quivering of the hands, limbs or other parts of the body – are often misdiagnosed as having Parkinson's. There's also drug-induced Parkinson's, which can often be reversed if the offending medication is discontinued early enough.
Hormone-altering drugs
Hormone-altering drugs are used to treat a variety of conditions. Estrogen (Premarin), for example, is typically prescribed for hot flashes and other postmenopausal symptoms.
Manipulating hormone levels in the body can cause a variety of problems, particularly as medications interact with the central nervous system. Studies show that changes in hormonal levels are significantly associated with the appearance of symptoms of depression.
It's important to try to identify the cause of the symptoms. Review the medications you're taking – including  prescription and over the counter – with your doctor to identify some problems that can be corrected without additional drugs.
Stimulants
Stimulant medications, such as methylphenidate (Ritalin) and modafinil (Provigil), are often prescribed to treat excessive daytime sleepiness, whether caused by hypersomnia, narcolepsy or sleep apnea. They're also prescribed for ADHD and fatigue.
Stimulant medications increase the level of dopamine in the body. Researchers believe that prolonged exposure to higher levels of dopamine may cause depression.
As with insomnia, it's important to identify the cause of excessive daytime sleepiness. Other medications you're taking – whether prescription or over the counter –  could be responsible. Drugs with sedating effects, for example, are among the most common causes of excessive daytime sleepiness.
Non-drug causes of excessive daytime sleepiness include sleep deprivation, obstructive sleep apnea and depression.