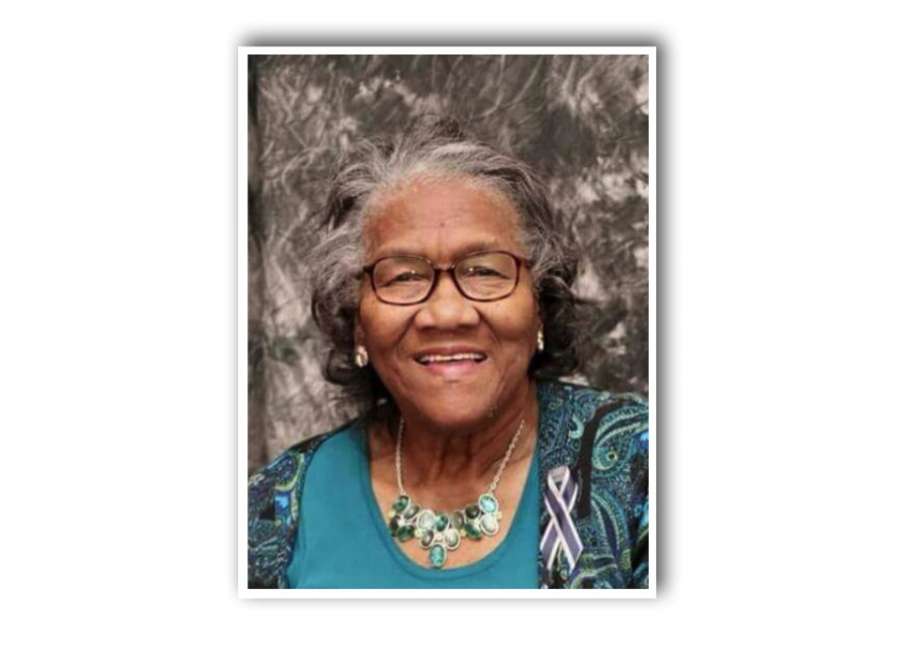 Mrs. Emma Ruth Johnson Wood, the eldest daughter of of the late Alphonso Johnson Sr. and Mattie Lee Lovelace Johnson, was born February 27, 1928. She was the eldest of five siblings.

Not fond of farm life, Emma decided look for a public job, which was limited for blacks during this time. Emma became a dry cleaning presser. She was so proficient in it, she made it her career.
On September 30, 1950, Emma was married to the late James O. Wood and they shared 62 blissful years together before his death in 2013.
Emma attended Corner Branch Elementary School, which was held at the St. Smyrna Baptist Church's one-room schoolhouse located on Smokey Road. She completed the seventh grade, which ended her formal education due to lack of transportation to Howard Warner High School, the only black high school in Coweta County.
Emma joined St. Smyrna Baptist Church in 1954 where she served in many capacities until her health wouldn't allow her. Emma was instrumental in forming the first choir at St. Smyrna as well as teaching individuals to sing hymns.
Emma has lived the Westside Community for over 60 years. She has been a member of the Willing Hand Workers of that community for over 30 years. Another highlight of her life was "The Old Ship," a group of Christians  representing their churches singing praises. She and her husband traveled over 30 years every Sunday night with "The Old Ship." She states, "Many Souls were saved." Emma has been an outstanding example of what a wife, mother, sister and friend should be. A lifetime caregiver, Emma is the mother of seven children, 18 grandchildren, 26 great-grands and three great-great grands.
Submitted by: Loretta Wood-Green