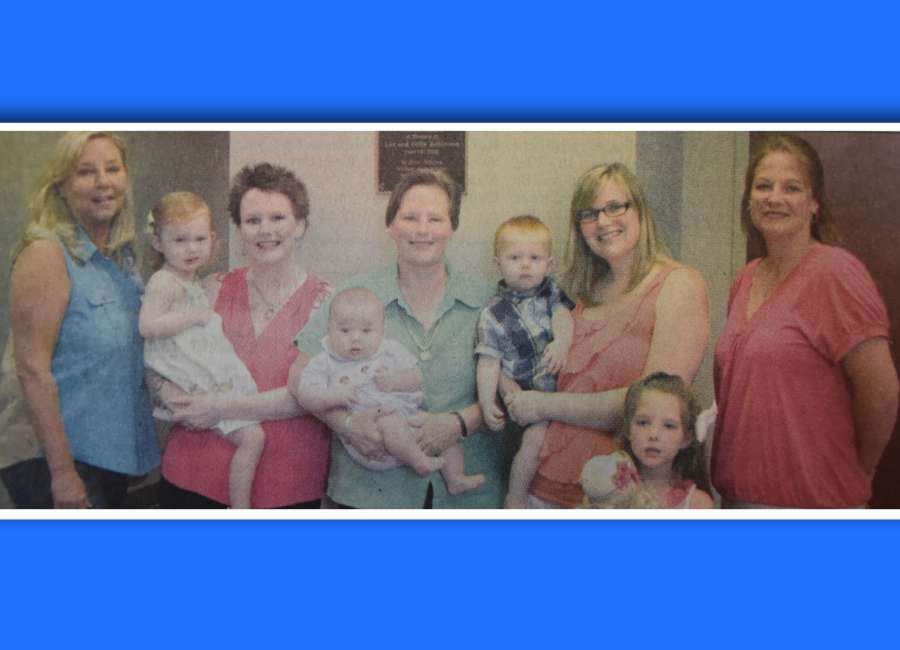 (Original article printed in the July 14, 2013 edition of The Newnan Times-Herald.)
A library is a vital part to any education, and recently the Central Library of the Coweta County Public Library System unveiled a plaque in honor of the Robinson family and recognizing their donation of land for the Central Library building.
"You all have done a fabulous job," said Sally Robinson Stanfill, one of Lee and Polly Robinson's daughters. "Momma had talked about wanting a library. So, when you called, I said we'll donate."
"We gave the property so that others can use it," said Susan Robinson Whatley, daughter of Lee and Polly Robinson. "I think Momma and Daddy would be pleased with our gift to the county."
Lee passed away in 1995, and Polly in 1998. Neither was able to be a part of the project or see it come to be.
"I'm pleased with it because I have a place where I can take my grandkids," said Whatley.
According to Jimmy Bass, director of libraries for the Coweta County School System, since the new library building opened, 1.2 million items have been checked out, and 500,000 visitors have come through the doors. Those visitors include many children, teenagers, and adults who are there for a variety of reasons, including working on their educations.
"When you have a building like this, with county support and generous donors like this, people will visit," said Third District Commissioner Bob Blackburn.
The land given by the Robinson family was part of their family farm purchased in 1964.
"Your generosity has significantly assisted this county in creating a first class library facility," said First District Commissioner Paul Poole. "I know your parents would be proud of what you all have done. So many people have been touched by this building."