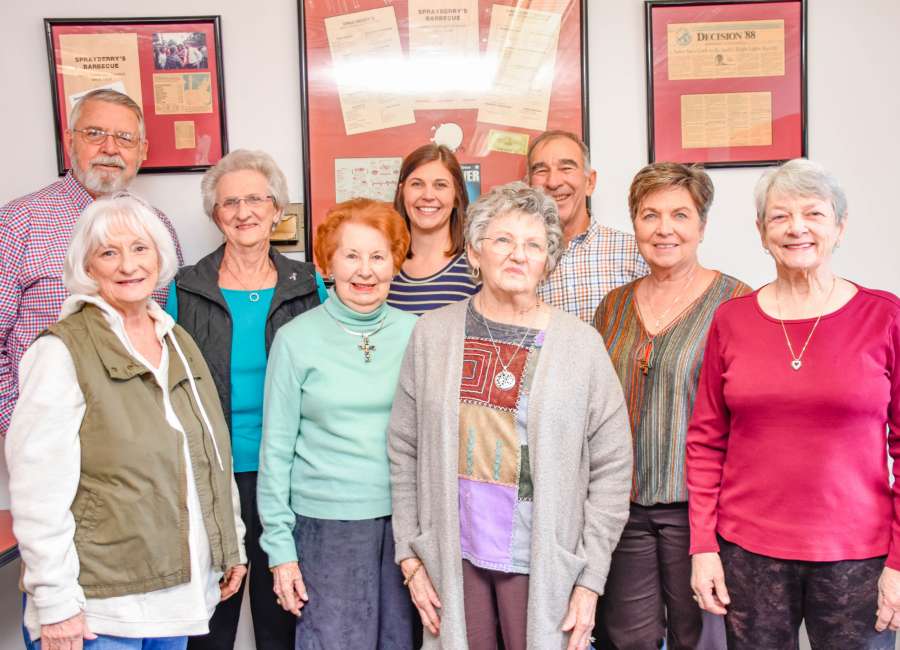 Planning for the 21st annual Public Safety Appreciation Luncheon at the Coweta County Fairgrounds is underway.
The luncheon, scheduled for April 25, is open to all public safety employees who work for the county or for any cities in Coweta County. This includes law enforcement, public works, those who work at the Justice Center and the Coweta County Jail and more.
Norma Haynes, chair of the Newnan-Coweta Public Safety Foundation, said planners are expecting hundreds of public safety employees. While the group will provide food and beverages, they say they are hoping members of the community will help by donating cakes, cookies, pies and other treats.
For Haynes, ensuring a large turnout of desserts is one of the best ways for members of the community to show their appreciation for first responders.
"When the men and women open the doors and see the tables filled with desserts, their eyes light up," she said. "It's one of the greatest joys of the luncheon."
For those who wish to contribute a dessert, Haynes asks them to deliver  their to the Coweta County Fairgrounds by 10:30 a.m. on Thursday, April 25.
The Newnan-Coweta Public Safety Foundation was formed more than 18 years ago in an effort to bring awareness to the community regarding the hard work that first responders do in Coweta County.
As public safety agencies are trying to work more with less, the foundation also helps raise money to purchase necessary items for both police and fire departments that aren't in their budgets.
Last year, the group helped fund a multitude of projects in support of those serving in public safety across the county, including the purchase of full-face shields, body shields and furniture for a child victim interview room. The foundation also donated thousands toward ongoing medical assistance for several public safety employees.
Along with purchasing equipment for first responders, the group also awarded $5,000 in scholarships to high school graduates who are children of public safety employees.
Haynes encourages businesses and homes to display the "Loyal Blue" ribbons to show their support at the foundation's encouragement.
The ribbons are designed to show both officers and potential recruits community backing and to counteract comments and news stories coming from other parts of the country that accuse law enforcement agencies of discrimination and abuse.
"Anyone who is willing to help is always welcome," Haynes said. "Since we have no administrative costs, every dime raised goes to help someone in our community."
Donations to the foundation are accepted at any time and may be mailed to P.O. Box 1113, Newnan, GA 30264, Haynes said.
"We appreciate and are most grateful to our donors," Haynes said. "We are able to provide some help for these underpaid, hardworking folks who are here for us 24 hours a day."