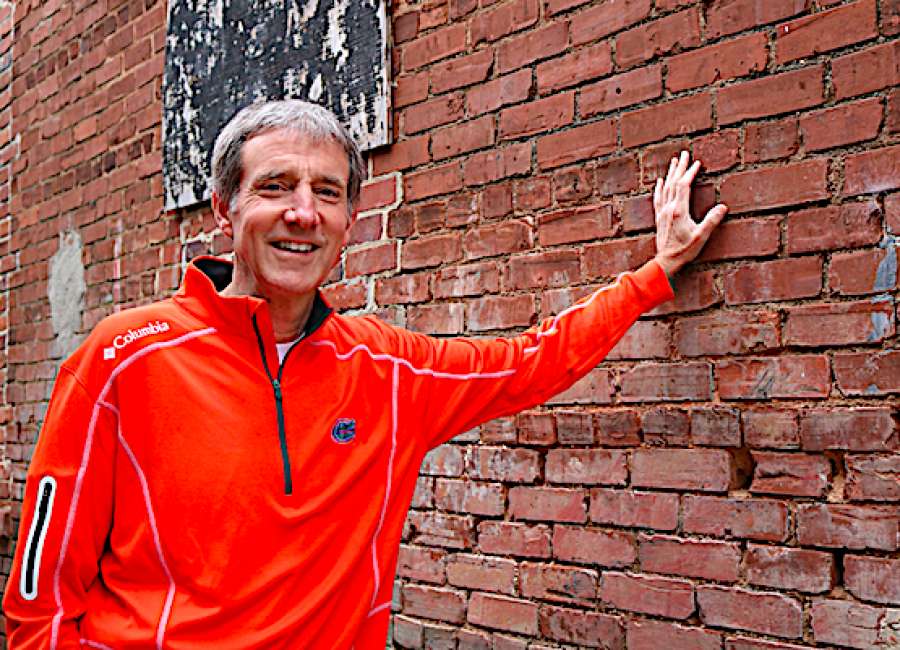 Spring is right around the corner and we all know what that means: summer is only a few days away.
Here in the South, spring also means the season of unbearable humidity, spur-of-the-moment thunderstorms and the occasional tornado warning or two is upon us. But humidity isn't the only thing in the air at this time of the year; there is also love.
And where there is love you're going to find happy couples ready to exchange vows and promise one another to live the rest of their lives as one. Then comes the real test: planning the wedding, sending out invitations and registering for a bridal registry is just the beginning. There's also that little job of finding just the right person to perform the ceremony. That's where I come in.
You can just call me Father Scott. I wanted to come up with a catchier title but a friend of mine already claimed the one I really wanted, the Pastor of Disaster. His wife suggested I promote myself as the Sinister Minister, but for the time being – at least until I get established – I'll just use Father Scott.
Also under consideration for future use: the Chaplain of Action.
I've been an ordained minister for a little over two years, just about the time I started writing columns for this newspaper. That sort of explains my visionary and often biblical perspectives on many of the subjects I write about. (So now you know.) While I haven't performed any official ceremonies (weddings, funerals, various and sundry sacraments) up until now, I think this spring will be the perfect time to give the ministry a try for, you know, fun and profit.
Lovebirds, picture yourselves in the locale of your choice (neighborhood community center, public nature park, Burger King) in the setting of your choice (inside, outside, underground) at the time of your choice (sunrise, sunset, afternoon delight) surrounded by the guests of your choice (that I can provide upon request, thus saving you the trouble of deciding whom to invite) and listening to a ceremony customized to fit your needs that will conclude with these words that I'm confident you will remember for the rest of your lives:
By the power vested in me simply by paying a one-time fee of $59.99 to the Universal Life Church Ministries, I now pronounce you *husband and wife.
(*Substitutions can be made for an additional charge)
I don't know about you, but just writing it got me a little misty-eyed.
I realize I'm not the only fish in the pastoral sea; Lady Gaga and Dwayne "The Rock" Johnson are also ordained and available, but I trust you'll discover my rates to be a little more affordable. And I doubt either of them can offer the same guarantee of a personalized, one-of-a-kind ceremony you will never forget.
Swear to God.
As a minister, I'm allowed to say that.
Scott Ludwig lives, runs and writes in Senoia. His latest book, "Southern Charm" is a collection of his first 101 columns for The Newnan Times-Herald. He can be reached at magicludwig1@gmail.com .