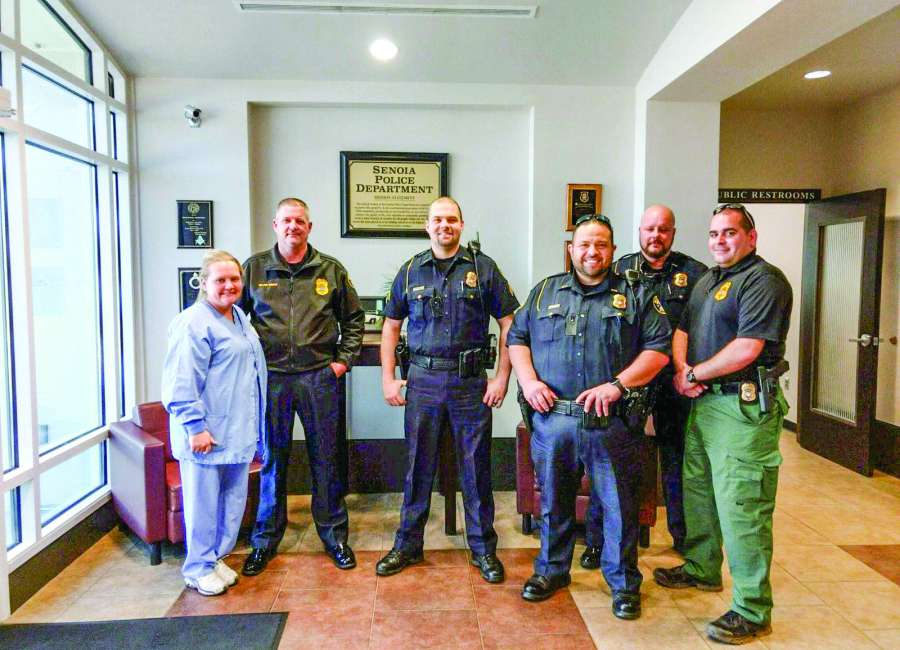 The city of Senoia was recently named Georgia's Safest City in the fifth annual Safest Cities report by SafeWise.

Senoia jumped from No. 4 in 2018 to No. 1 for 2019. Senoia pulled the top spot thanks to its low property crime numbers—just 39 total compared to Summerville's 48.
For Senoia Police Chief Jason Edens, it's a direct result of the hard work of dedicated officers, coupled with the great community of Senoia and the continued support of the city manager, mayor and council.
"We are very proud of that designation," Edens said. "The challenge moving forward will be to maintain our level of service as our community continues to grow and, as always, growth can bring new challenges but I'm confident that our officers will rise to the occasion."
Community policing is at the core of keeping a great relationship between the public and its citizens, according to City Manager Harold Simmons.
Because Senoia has a unique downtown, having police visible allows the public to have the lines of communication open, Simmons said. As a result, he feels people see police as friends – and that makes a difference.
"When you can sit on the corner and talk to business owners and they know you by name, it changes how you operate," Simmons said.
Simmons said it all goes back to being living examples of community players.
"Folks don't just put on a uniform and come to work behind tinted windows," he said. "We are out in the community and the biggest thing we have going for us is people knowing our officer's names. It's a mutual respect that has grown."