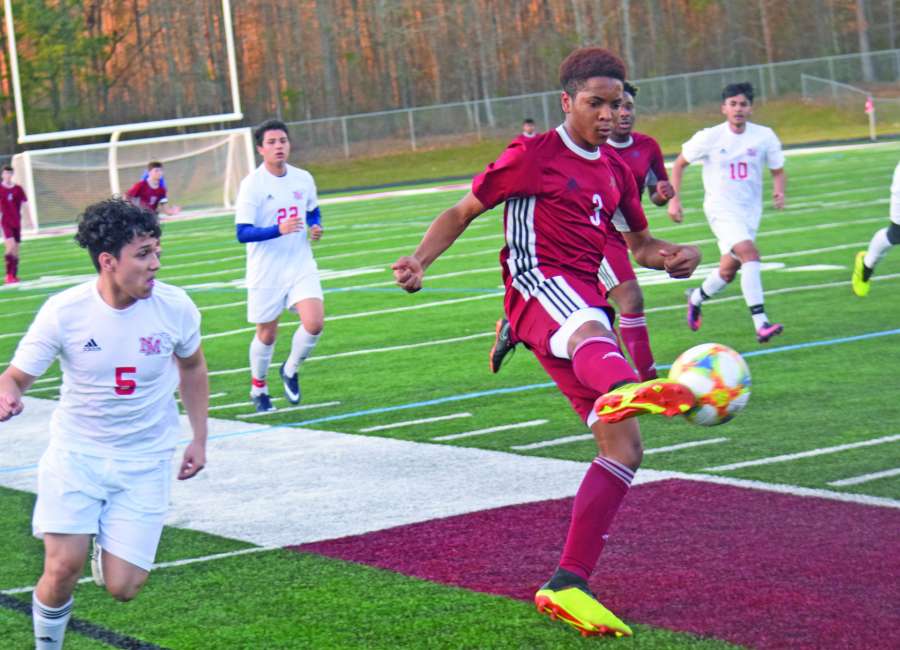 The Northgate soccer teams kept their Region 5-6A perfect Tuesday afternoon with a pair of shutout victories over visiting New Manchester.
The Lady Vikings built a 9-0 lead at the half and quickly ended the game by the mercy rule with a goal in the second half en route to a 10-0 victory.
In the boys game, the Vikings jumped out to a 2-0 lead at the half and scored two more goals in the final 40 minutes for a 4-0 win .
With its win, Northgate's girls improved to 6-2-2 overall and 4-0 in league action.
The boys improved to 4-3 overall and 4-0 in the league.
It was Northgate's third shutout victory in a row in girls action.
The Lady Vikings have outscored their last three opponents 24-0, including a 10-0 victory over Creekside and a 4-0 win over South Paulding.
It was the Lady Vikings' six shutout this season.
Even as the game got out of hand in favor of the Lady Vikings, there were things head coach Bryan Hicks wanted to work on during the course of the shorten match.
"You still try and work on your speed of play, keep the ball moving and the intensity high," Hicks said.
Northgate kept the pressure on New Manchester throughout the game and even banged the ball off the post three times in the first half.
The Lady Vikings found the back of the net for the first time on a shot from Kailyn Borngesser.
Elissa Lotter gave the Lady Hawks a 3-0 lead with two scores in a span of about two minutes apart.
Emily Adamczyk scored the next three goals for the Lady Vikings to increase the lead 6-0.
The Lady Vikings added three more goals right before the half including scores from Amy Scobee and Borngesser.
Borngesser finished off the scoring with her third goal in the second half.In the boys game, Erek Graham scored twice for the Vikings in the first half and Northgate held off a couple of scoring opportunities by New Manchester.
The Vikings' increased the lead to 3-0 with 25:37 when  Keshav Laui blasted the ball past the New Manchester goalkeeper on a penalty kick.
Northgate added its final score with 1:48 left in the game on a goal by Peyton Barnhill.
The Vikings have shutout three straight opponents, including Creekside 10-0 and South Paulding 2-0.
"We just need one more win for the boys and we will secure a spot," Hicks said. "That would be huge for them."