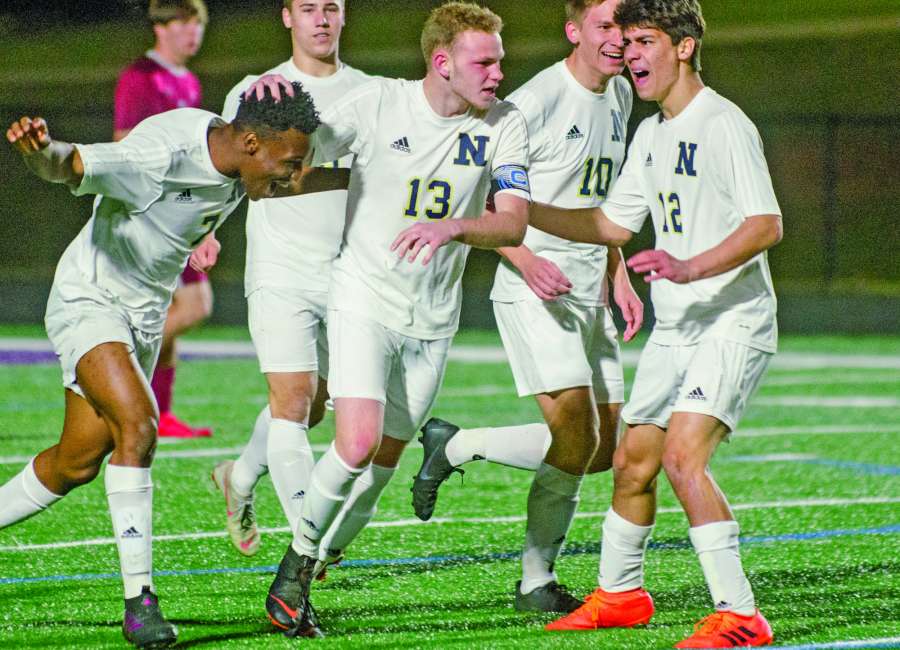 When it comes to success at the annual Coweta Cup, the Newnan Cougars boys soccer team doesn't have too much to brag about.

That all changed this week with two winning performances, as the Cougars went out and beat both East Coweta (3-2) on Monday and Northgate (5-1) on Wednesday.
The victory against the Vikings gave Newnan its first Coweta Cup title at least since 2008.
Newnan set the tone for the victory early in the match against Northgate, scoring two goals in the first two minutes of the match.
"These guys take care of it," said head coach Brad Willems. "It's all about the leadership of this team. "It's the program. They are into the program and how we are building it."
A little less than 13 minutes into the match, the Cougars were already up 3-0.
By the end of the first half, the Cougars led 4-1.
Dean Goad was the offensive spark plug for the Cougars, finishing with three goals.
His hat trick helped the Cougars win their 10th game of the season and improve to 10-1-2.
The Cougars quickly gained the momentum on their first trip across midfield, scoring the first goal of the game off a corner kick.
Will Thomas sailed the ball toward the Northgate net and Angeo Sanon was able to get a foot on it and put it into the back of the Vikings' net.
Less than a minute later, the Cougars struck again when Tanner Bassett scored the second goal of the game.
Goad added his first goal of the game to put Newnan head 3-0 with 27:33 left in the half.
Northgate answered back about 14 minutes later when Erek Graham scored the Vikings' lone goal of the game to cut the lead to 3-1.
The momentum didn't last long for the Vikings.
Goad tallied the final score of the first half to give the Cougars a 4-1 lead.
Goad added the final score of the game seven minutes into the second half.
"He is a strong player, but again if he doesn't score we have other players who can step up and score too."
Tonight in what will be a game simply for bragging rights, East Coweta (5-9)will host Northgate in the final night of the round (5-6)-robin event.