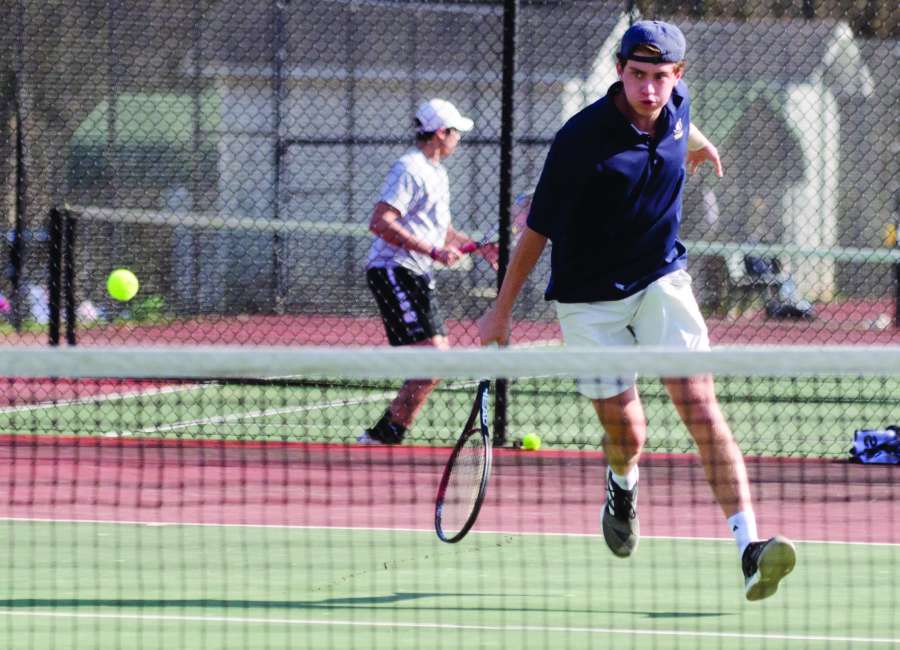 By Chris Goltermann
Cowetascore
Tiebreakers came into play multiple times in a Region 2-7A showdown between East Coweta and Newnan tennis lineups.
In a sweep by host Newnan, three of five boys lines went the distance including a pair of see-saw matchups at No. 1 and No. 2 singles.
The Cougars took both in respective wins by Al Robertson and Dev Lakwani en route to a 4-1 victory over the Indians at home.
In girls play, Newnan needed both of its doubles teams to pull through successfully en route to a slim 3-2 decision that had the Lady Indians taking two of the three lines in singles.
A much more fitting afternoon for high school tennis on the eve of spring's first day had boys No. 1 and No. 2 singles players battling for over an hour in rematches that pit four of last year's returning starters among county rivals.
In both cases, Newnan seniors dominated the opening set, but had to rally to take matches in 10-point tiebreakers.
Robertson, who is verbally committed to LaGrange, held off East Coweta senior No. 1 player Luke Hoegger 6-3, 3-6, 10-6 after winning the final two points of his tiebreaker.
At the No. 2 position, Lakwani equally started strong, only to have to bear down at the finish for a 6-1, 2-6, 10-8 victory while facing Indians senior Phillip Conaway.
All three initial boys matches on the court followed the same pattern. At No. 1 doubles, East Coweta's tandem of Daniel Arellano and Joe Lanave kept the Indians alive while rallying back for a 3-6, 7-5, 10-0 victory over Newnan's top duo of Harris Bass and Clay Williamson.
The Cougars, however, didn't budge from there while taking the final two lines in straight-sets.
At No. 2 doubles, seniors Carson Knight and Will Anderson earned a 6-2, 6-2 decision over East Coweta's team of Ocean Kim and Sun Moon.
Doubles play keyed the Lady Cougars' victory after teams split the opening pair of singles matches.
East Coweta No. 1 player Lauren Hollenback shut out Newnan's Diya Lakwani in a 6-0, 6-0 victory. The Lady Cougars, however, got one back when Makenna Archer outlasted Lady Indians No. 2 player Ashna Patel, 6-3, 6-4.
Newnan's doubles lineups combined to lose just three games to clinch the team victory. At the No. 1 position, Mia Adams and Marissa Garland combined for a 6-2, 6-0 effort over East Coweta's top tandem of Aanchal Patel and Sabrina Antrim.
In No. 2 doubles, Madi Buckley and Riley Vines also came through with a 6-1, 6-0 effort.
The lone tiebreaker among girls came at No. 3 singles, where East Coweta's Alaina Marett outlasted Newnan's Sarah Dean 6-4, 4-6, 10-7.
LADY VIKINGS DEFEAT SOUTH PAULDING IN REGION SPLIT
Northgate tennis teams split Region 5-6A matches against South Paulding, led by a 4-1 victory by the girls to stay undefeated in the region standings.
The Lady Vikings improved to 9-1 after shaking off their first loss of the year against LaGrange. Returning to 5-6A play against South Paulding, the team swept both doubles matches and took two of three singles lines to stay on pace for a potential region title.