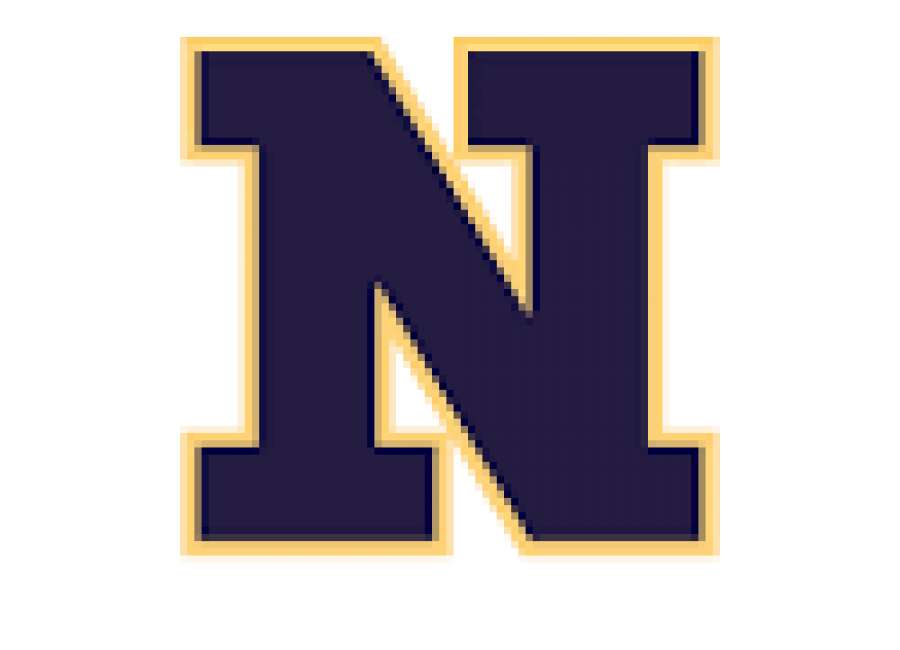 By Chris Goltermann
Cowetascore
By the bottom of the eighth inning, the first of three baseball meetings between East Coweta and Newnan had become engulfed in subtlety.
Its ending — already delayed 24 hours by weather — remained as concealed as the five o'clock shadow at Joe Pope Field that made baseballs tough to identify off bats at a time of day when a team normally had time to make up for a misstep.
 But not on Wednesday.
It equally took Newnan doing something outside its identity in order to pull out a 1-0 walkoff win after watching seniors Max Wilson and Woody Waters take pitches the opposite way in consecutive at bats.
Wilson passed up an inside offering in his wheelhouse and barrelled the next one aimed toward the opposite corner to right to leadoff a game that remained scoreless through a postponement at the end of five innings a day earlier.
With courtesy runner Logan Carroll posing as the winning run, Waters also took an inside pitch from the left-side of the plate from East Coweta's day two starter Austin Bunn after flashing for a possible bunt.
But as Bunn looked to dot the opposite corner, Newnan's leadoff hitter made an unexpected slap that sent a line drive to left field and carried beyond the pursuit of an Indians outfielder trying to quickly chase it down.
It allowed Carroll to scoot all the way home and score the game-winner for the only run of a thrilling opener between the county rivals in their respective pursuit of a Region 2-7A title.
"It's such a privilege to play in this rivalry," said Waters, who's battled through some early struggles while moving from the No. 9 spot in the order during last year's 2-7A championship season to leadoff. "We had Max on first. My job is just to get the runner over. I was at first and was expecting to hand Coach [Braden] Griner my batting gloves when I saw it get past."
A frenzied three-inning mini-game played to a different tone than Tuesday's more cautious pace where starting pitchers Jake Martin of Newnan and Jacob Howell of East Coweta were able to fully dig in.
Their counterparts on Wednesday — Cougar senior Logan Hudson and Bunn, the Indians' top ace — were equally effective. But with the stakes ramped even higher, both had to fend off opportunities on more active basepaths.
The foursome combined for 16 strikeouts in a series that so far has played to the rivals' strengths on the mound.
"We were very fortunate. You could define it as a pitcher's duel. I felt like we had to do something different in order to take advantage. We're not a slap team, but maybe we have to be to win games like this," Newnan head coach Gilmore said. "We just caught a break. I thought he made a good athletic play on the ball. It just got by."
An inning earlier, opportunity slipped out of the Cougars' grasp after Bunn pitched his way out of a scenario that had Newnan runners on second and third with one out.
Newnan senior Jay Cash connected for a one-out double toward the corner in left that provided a spark, and sophomore Jett Lovett followed by turning on a sharp single to right that had Gilmore holding Cash up at third.
With the infield in, East Coweta shortstop Caleb Cashion had to chase down a bloop over his head on the infield grass that ended an intense at bat that had Bunn winning the battle over Cougar Austin Roberts by getting him to put an outside two-strike pitch into play.
The Indians right-hander then quieted Newnan's best hitter from Tuesday — senior Mason McKibbon, who reached twice with a double — for an inning-ending strikeout.
"Hats off to Bunn. He goes change up in a 2-2 count with a very high quality pitch," Gilmore said. "I thought [Howell] was really good and Bunn was really good for them. But I also thought we hit the ball better than we did [Tuesday]."
East Coweta (13-6, 7-1), which fell a game behind Newnan (15-5, 9-0) in the loss column, equally had chances to take advantage despite being limited to just three hits over two days.
Jeff Sangster immediately legged out an infield single when play resumed in the top of the sixth, but was left stranded following a sacrifice bunt by fellow senior Tony Player.
The Indians equally had a runner on against Hudson in both the seventh and eighth. Logan Frady drew a two-out walk, but the Newnan left-hander quickly recovered for an inning-ending strikeout while facing Caleb Cashion.
Player was then caught  trying to advance to second after reaching on a two-out error in the top of the eighth.
Teams will pick up again on Friday at 5:55 p.m.,  for the second of this year's three region meetings, this time at East Coweta.
Along with Bunn and Hudson, each of whom threw less than 25 pitches, the two programs have fresh pitchers in Newnan senior Jaxon O'Neal and East Coweta junior J.J. Freed who have both been dominant with sub 2.00 ERAs in 2019.
"It's a two-game series now," Gilmore said. "So we'll see."
Cougars 1, Indians 0, eight innings
East Coweta     000 000 00    — 0 3 2
Newnan             000 000 01 —    1 7 1
WP — Logan Hudson
LP — Logan Bunn
2B — Newnan: Mason McKibbon, Jay Cash