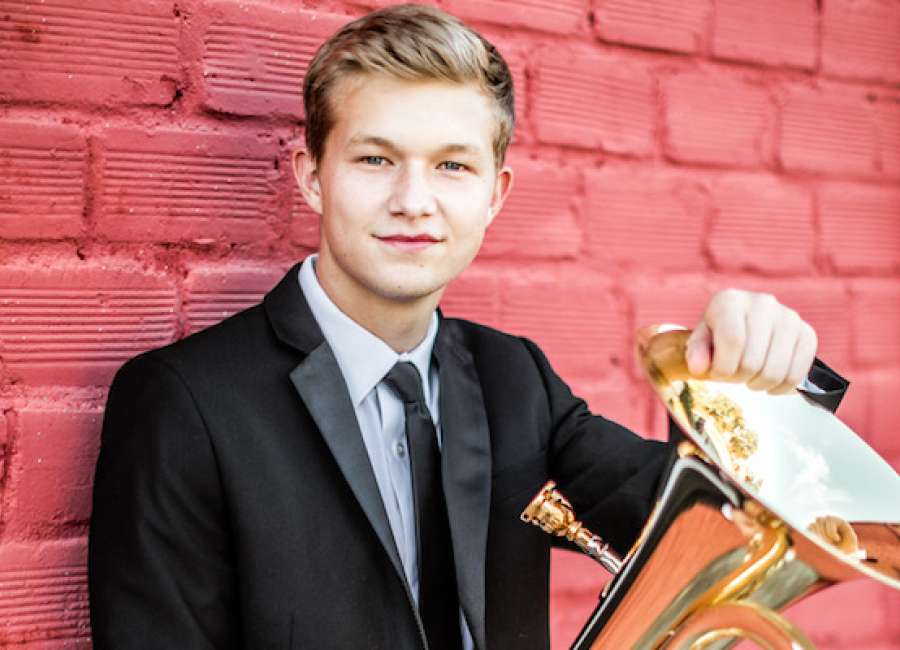 Austin Thornton, a senior at Newnan High School, has been named to the 2019 Honor Band of America.
Thornton, the son of Nick and Sherry Thornton, is a member of Newnan High School's Symphonic Winds, under the direction of John Erdogan and Chad Reynolds. He plays euphonium and was selected by audition to rehearse and perform as part of the Music for All National Festival March 14-16 in Indianapolis, Ind.
"Austin Thornton is a phenomenal musician and student at Newnan High School," Principal Chase Puckett said. "Throughout his four years here, Austin has been an active participant in our band program and exemplifies what it means to be a true student leader. I can't wait to see where Austin's dedication and talent take him."
In addition to his latest honor, Thornton has had many accomplishments during his high school career. He has been selected for the Georgia Music Educators Association All State Symphonic Band, District IV Honor Band, Metropolitan Atlanta Youth Wind Ensemble, and the Kennesaw State University Young Artists Competition honorable mention finalists.
He currently is a semifinalist for the International Tuba Euphonium Association (ITEC) Young Artist Euphonium Solo Competition in Iowa, where he will perform live in May.
Thornton joins fellow Honor Band of America members representing 73 high schools in 24 states. Ray Cramer, Professor Emeritus, Indiana University, is the 2019 conductor.
The Honor Band of America will perform in concert March 16 on the campus of Butler University. Members also will participate in instrumental master classes and other gala festival events and socials during the event.
Members were selected by recorded audition, evaluated by leading music educators.
"To be selected from among their peers for membership in this national ensemble is a great achievement and honor," said James P. Stephens Jr., Director of Advocacy and Educational Resources for Music for All. "The 2019 Honor Band of America members are ambassadors of America's music programs, as well as their states, schools, and communities."
The Music for All National Festival will bring nearly 3,000 of America's most outstanding school musicians to Indianapolis and includes the National Concert Band Festival, the Sandy Feldstein National Percussion Festival, the Chamber Music National Festival, the Orchestra America National Festival, and the National Choir Festival, all taking place simultaneously in major venues throughout Indianapolis.
In addition to the Honor Band of America, the festival includes two other national honor ensembles, the Honor Orchestra of America and the Jazz Band of America.