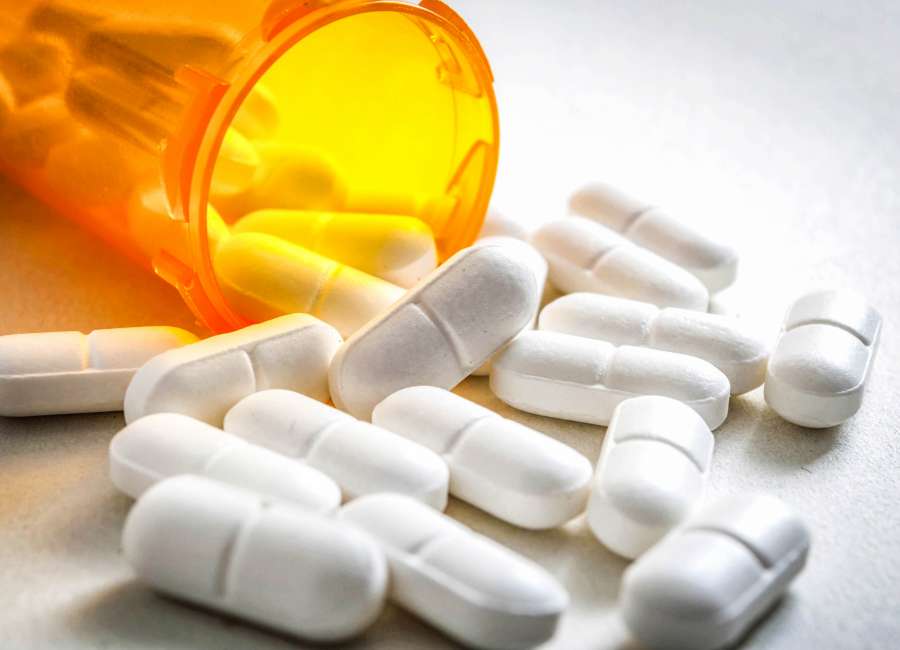 By Michelle Andrews

Special to The Newnan Times-Herald
Unlike commercial plans that cap members' out-of-pocket drug spending annually, Medicare has no limit for prescription medications in Part D, its drug benefit.

With the cost of specialty drugs increasing, some Medicare beneficiaries could owe thousands of dollars in out-of-pocket drug costs every year for a single drug.
Recent proposals by the Trump administration and Sen. Ron Wyden, D-Ore., would address the long-standing problem by imposing a spending cap. But it's unclear whether any of these proposals will gain a foothold.
The 2006 introduction of the Medicare prescription drug benefit was a boon for seniors, but the coverage had weak spots. One was the so-called "doughnut hole" – the gap beneficiaries fell into after they accumulated a few thousand dollars in drug expenses and were then on the hook for the full cost of their medications. Another was the lack of an annual cap on drug spending.
Legislative changes have gradually closed the doughnut hole so that this year beneficiaries no longer face a coverage gap. In a standard Medicare drug plan, beneficiaries pay 25 percent of the price of their brand-name drugs until they reach $5,100 in out-of-pocket costs. Once patients reach that threshold, the catastrophic portion of their coverage kicks in, and their obligation drops to 5 percent. But it never disappears.
It's that ongoing 5 percent that hits hard for people.
Specialty-tier drugs for multiple sclerosis, cancer and other conditions  – defined by Medicare as those that cost more than $670 a month – account for more than 20 percent of total spending in Part D plans, up from about 6 percent before 2010, according to a report by the Medicare Payment Advisory Commission, a nonpartisan agency that advises Congress about the program.
Just over 1 million Medicare beneficiaries in Part D plans who did not receive low-income subsidies had drug costs that pushed them into catastrophic coverage in 2015 – more than twice the 2007 total – according to an analysis by the Kaiser Family Foundation.
"When the drug benefit was created, 5 percent probably didn't seem like that big a deal," says Juliette Cubanski, associate director of the Program on Medicare Policy at the Kaiser Family Foundation. "Now we have such expensive medications, and many of them are covered under Part D, where, before, many expensive drugs were cancer drugs" that were administered in doctors' offices and covered by other parts of Medicare.
The lack of a spending limit for the Medicare drug benefit sets it apart from other coverage. Under the Affordable Care Act, the maximum amount someone generally owes out-of-pocket for covered drugs and other medical care for this year is $7,900. Plans typically pay 100 percent of customers' costs after that.
The Medicare program doesn't have an out-of-pocket spending limit for Part A or Part B, which cover hospital and outpatient services, respectively. But beneficiaries can buy supplemental Medigap plans, some of which pay coinsurance amounts and set out-of-pocket spending limits. Medigap plans, however, don't cover Part D prescription plans.
Counterbalancing the administration's proposal to impose a spending cap on prescription drugs is another proposal that could increase many beneficiaries' out-of-pocket drug costs.
Currently, brand-name drugs that enrollees receive are discounted by 70 percent by manufacturers when Medicare beneficiaries have accumulated at least $3,820 in drug costs and until they reach $5,100 in out-of-pocket costs. Those discounts are applied toward beneficiaries' total out-of-pocket costs, moving them more quickly toward catastrophic coverage.
Under the administration's proposal, manufacturer discounts would no longer be treated this way. The administration says this would help steer patients toward less expensive generic medications.
Still, beneficiaries would have to pay more out-of-pocket to reach the catastrophic spending threshold. Thus, fewer people would likely reach the catastrophic coverage level at which they could benefit from a spending cap.