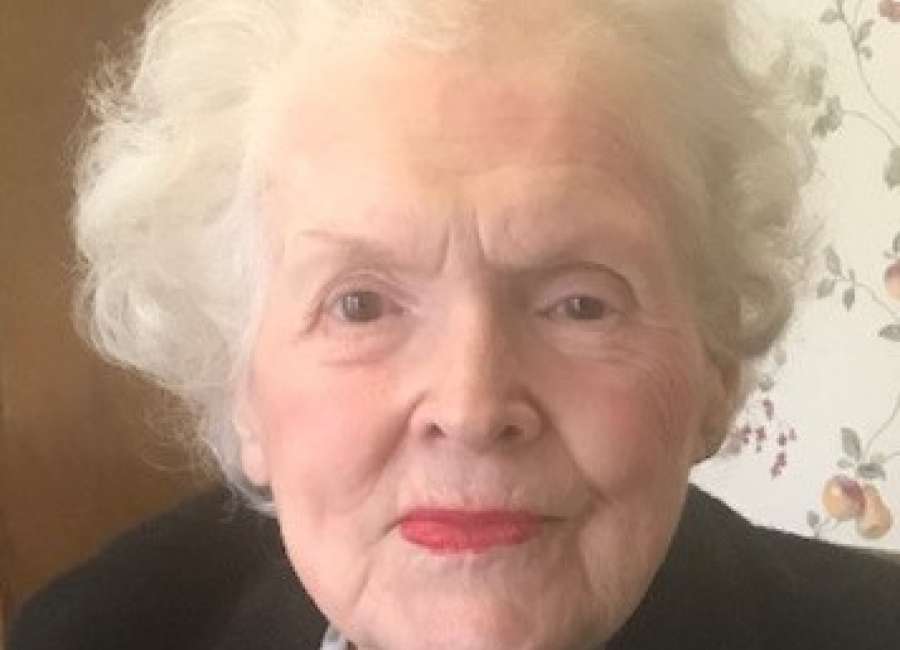 On Friday, March 8, 2019, Martha Millians Barber entered into her Savior's presence.

She was born April 1, 1928 in Coweta County where she lived her entire life. She was married to the late Haskell Everett Barber for 72 years. 
 Martha is well remembered for her love for her family and friends, her kind and generous heart, her warm southern hospitality and for her enduring beauty and grace. She is remembered by many in the community for her warm smile in her years of service at Newnan Federal Savings & Loan Association that later became Newnan Savings Bank. 
 Martha is survived by her son Jeff Barber; and grandsons, Clay O'Brien, Jason Barber and Sean Hartzog; and her great-grandchildren. She is preceded in death by her husband, Haskell Barber; daughter, Jackie O'Brien; son Randy Barber; and her siblings, Ruby Morris, Thomas Millians, Clara McGee and Milton Millians.
She was a member of Elim Baptist Church her whole life. 
Condolences may be sent to the family online at www.mckoon.com
 Visitation will be held Sunday, March 10 at 1 p.m. at McKoon Funeral Home followed by a graveside service at Forest Lawn Cemetery at 2 p.m. with Jeff Barber officiating.  
McKoon Funeral Home, 770-253-4580