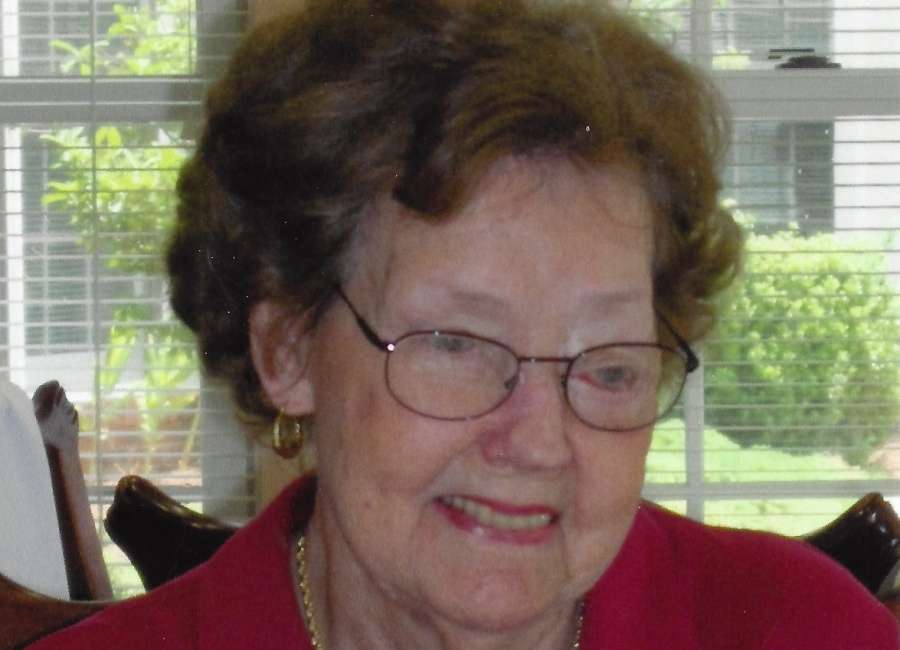 Margaret Ande Goldenstar, 98, of Newnan, and former longtime Savannah resident, passed away Monday, March 18, 2019 at Southwest Christian Care Hospice.

She was born July 13, 1920 in Orient, Illinois to the late Joseph Ande and Mary Margaret Driskell Ande.  In addition to her parents, she was preceded in death by her husband of 68 years, Dr. Grant W. Goldenstar, and son, Grant W. Goldenstar, Jr. 
Mrs. Goldenstar and her late husband, ophthalmologist, Dr. Grant Goldenstar were longtime residents of Savannah. Margaret worked for many years as a nurse before retiring.  
The graveside service is Monday, March 25, 2019 at 11 a.m. at Beaufort National Cemetery,  1601 Boundary St, Beaufort, S.C. with her grandson, Rev. Jonathan Porter Beane, officiating.  Rather than flowers, the family respectfully requests memorial contributions to Southwest Christian Care Hospice,  7225 Lester Road, Union City, GA 30291 or http://www.swchristiancare.org...
Condolences can be expressed online at www.mckoon.com
Survivors include children, Carol (Porter) Beane, Bette (Michael) Bell, Terry (Jill) Goldenstar; grandchildren, Jennifer Louise Mille, Jonathan P. Beane, Grant Goldenstar III, Susanne Chanesman, Lawrence Goldenstar, Duncan Dunn, Robert Dunn, Molly Goldenstar, Hannah Goldenstar; and 11 great-grandchildren.
McKoon Funeral Home & Crematory, 770-253-4580