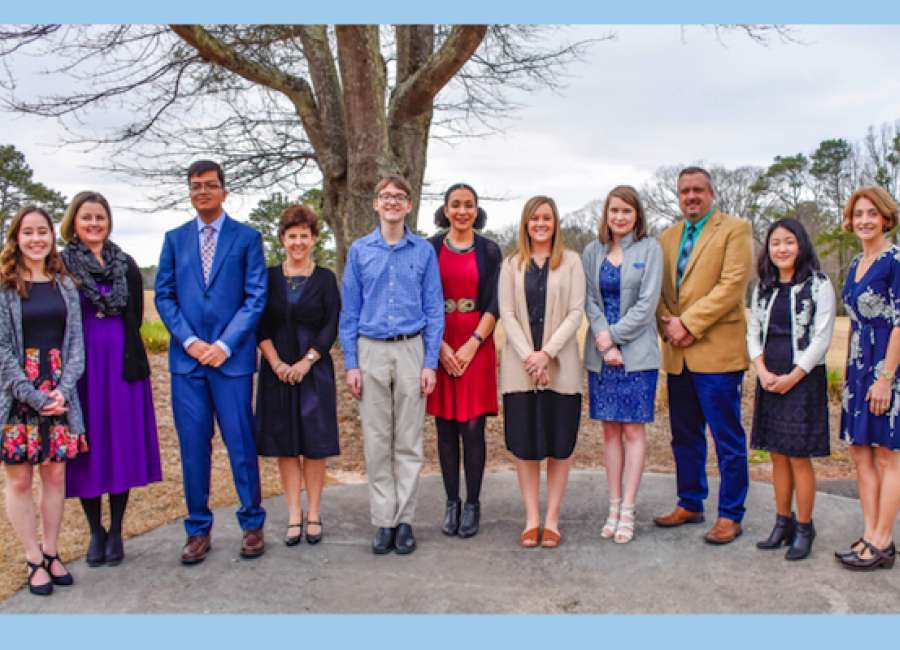 Taaseen Hossain Khan of The Heritage School is Coweta County's 2019 STAR Student.

Khan, who selected AP Calculus and Statistics teacher Dorothy Rich as his STAR Teacher, was honored at the Newnan Rotary Club's annual STAR Student recognition luncheon Friday.
STAR Students from East Coweta High School, Newnan High School, Northgate High School, the Heritage School, Central Christian School, and Trinity Christian School were all recognized at the event, along with their chosen STAR Teachers, parents and school representatives.
All STAR Students and Teachers from Coweta County's six participating schools were recognized at the luncheon. Along with Khan, they included:
• Newnan High School: Radford Charles Wyrick and STAR Teacher Allison Hurston (AP Biology). Wyrick was unable to attend, so NHS Principal Chase Puckett presented his speech to Rotarians.
• Northgate High School: Jake Philip Bronzi and STAR Teacher Erin Blake (AP European History).
• East Coweta High School: Yewon "Jasmine" Park and STAR Teacher Martha Milam (AP Chemistry).
• Central Christian: Mary Louise Christensen and STAR Teacher Jason Settle (12th grade Bible).
• Trinity Christian School: Riley Ann Price and STAR Teacher Jennifer Rinkenberger (AP Calculus).
The Newnan Rotary Club serves as the local sponsor for the statewide STAR program, which recognizes top-achieving high school students each year. The students' STAR Teachers introduced their students at the Friday program, and the students were joined by their parents, principals or school heads and other school representatives.
The STAR (Student Teacher Achievement Recognition) Program recognizes top academic students in Georgia high schools each year at the school, county, regional and state levels. To be named STAR, senior class students must have the highest score in their school in one sitting on the Scholastic Assessment Test (SAT) taken through the November test date of their senior year.
They must also be in the top 10 percent or top 10 students of their class based on grade point average.
STAR students are asked to honor the educator who most influenced their academic achievement by naming them as their STAR Teacher. All five STAR teachers introduced the Rotary members to their students at Friday's program, citing their scholarship, high character and their extracurricular and civic accomplishments.
As Coweta's STAR Student, Khan will attend the region 3B STAR Student honors Thursday at the Nixon Centre for Performing and Visual Arts in Newnan. The STAR Program is organized by the Professional Association of Georgia Educators, Georgia Chamber of Commerce and Georgia Department of Education.